Are you looking to visit new destinations in Latin America? Well, let me tell you that Bolivia is one of the countries that boasts a variety of traditions, cultures, and above all, a unique navigable lake in the world. Today, I'll provide you with the best itinerary to visit Bolivia in 3 weeks.
I'll tell you everything here, sharing some of my experiences during my trip. I hope they help you enjoy the favorite places this beautiful country has to offer, whether it's the stunning landscapes or the people who make the place so appealing.
Travel Guide to Visit Bolivia in 3 Weeks
In this travel guide, we will detail various sites to visit, but before that, let's delve into why you should visit Bolivia.
Why Visit Bolivia in 3 Weeks?
It's true that there are many destinations to explore, but going to Bolivia is like connecting with the ancient Inca civilization, learning a bit more about their languages Aymara, Quechua, and mostly Spanish.
You can also explore the different islands on Lake Titicaca or visit the famous Salar de Uyuni, the world's largest salt flat that offers a unique landscape, among other places that I will explain below.
Best Time to Plan My Trip to Bolivia The best time to travel to Bolivia is during the dry season, which runs from April to October. During these months, it usually doesn't rain, allowing you to comfortably visit various attractions.
For example, you can visit the Salar de Uyuni, explore the cities, follow the jewelry route, climb the Tunupa volcano, among other sites that are unique to Bolivia.
Day 1: Santa Cruz, Bolivia
On the first day, we arrive in the city of Santa Cruz, situated at an altitude of 400 meters. During this day, we can explore various tourist attractions in the area, known for its diverse activities that allow you to disconnect from routine and relax to the fullest.
What to See and Do in Santa Cruz?
Here are 6 places you must visit in Santa Cruz:
Start by visiting Plaza 24 de Septiembre, named after the day of the liberation of Santa Cruz de la Sierra, which occurred during the Bolivian War of Independence. The plaza is filled with greenery and retains its colonial constructions, multiple buildings, making it a beautiful square compared to others.
Explore the New Market, also known as the oldest market in Santa Cruz, operating since 1943. This place offers a variety of things, including the opportunity to enjoy a traditional breakfast. It is located at the corner of Surco and Cochabamba streets.
Move on to Arenal Park, a famous natural pond where the city's ancient residents used to wash their clothes and cool off from the intense heat. Today, it's a well-maintained spot with a beautiful landscape.
Visit the Pirate Plane, an aircraft that carried contraband in the 1960s. The pilots, as locals tell, didn't want to land and were forced to descend at El Trompillo Airport. In 1979, it was moved to Santa Cruz and has become a tourist attraction with typical music bands and other businesses.
Explore the Museum of Contemporary Art, a site you can visit for free, allowing you to learn more about the house donated to the Municipal Government of Santa Cruz. Each month, different exhibitions by Bolivian artists are presented, and if you're interested in any artwork, you can contribute to Bolivian art.
Visit the cultural site known as the Altillo Museum or Altillo Beni City Museum. Built in an old house from the 18th century, it showcases the entire history of Santa Cruz with innovative and entertaining exhibits. You can also climb to the museum's upper part for a view of the historic city.
Explore the Botanical Garden, another beautiful place located about 8 km from the city center, covering approximately 17 hectares. For an entrance fee of 10 bolivianos, you have access to camping areas, a playground, and wildlife, including lizards, various fish, and herons, all secured by guards.
There are more places to visit, but these are some of the places I was able to go to, and I don't regret it because each one captivated and amazed me with its beauty.
Where to Eat?
As I mentioned, these are places you must visit because the dishes served here are excellent.
Mercado Nuevo: For breakfast, they offer masaco, fried cuñapé, mashed batido, locro, or liver scramble (a famous dish), among others. The cost of the dishes ranges from 10 to 20 bolivianos.
Los Agachados: One of the most famous places in Santa Cruz, located in front of the Pirate Plane, offering a variety of typical dishes. It's actually different food stalls that have been there for over 30 years.
Las Patillas: A restaurant preparing traditional Santa Cruz dishes in the traditional way, operating for 35 years. Known for its unique flavor and quality, the house special is Patasca, which you won't regret trying. It is located on Charcas Street, on the 1st Ring.
El Aljibe: A restaurant-museum specializing in presenting typical regional dishes, recreating the flavors, aromas, and sensations of Santa Cruz. Another place where you'll want to order more than one dish because they are all delicious a perfect place to come back to.
My Recommendations
I recommend exchanging your money for Bolivian coins when you enter to avoid being deceived or charged more than usual when visiting any attraction.
Always have your documents on hand.
Preferably, explore more options before consuming or staying overnight at any accommodation. If you're already with an agency, then rest assured.
Don't forget to always have your camera charged.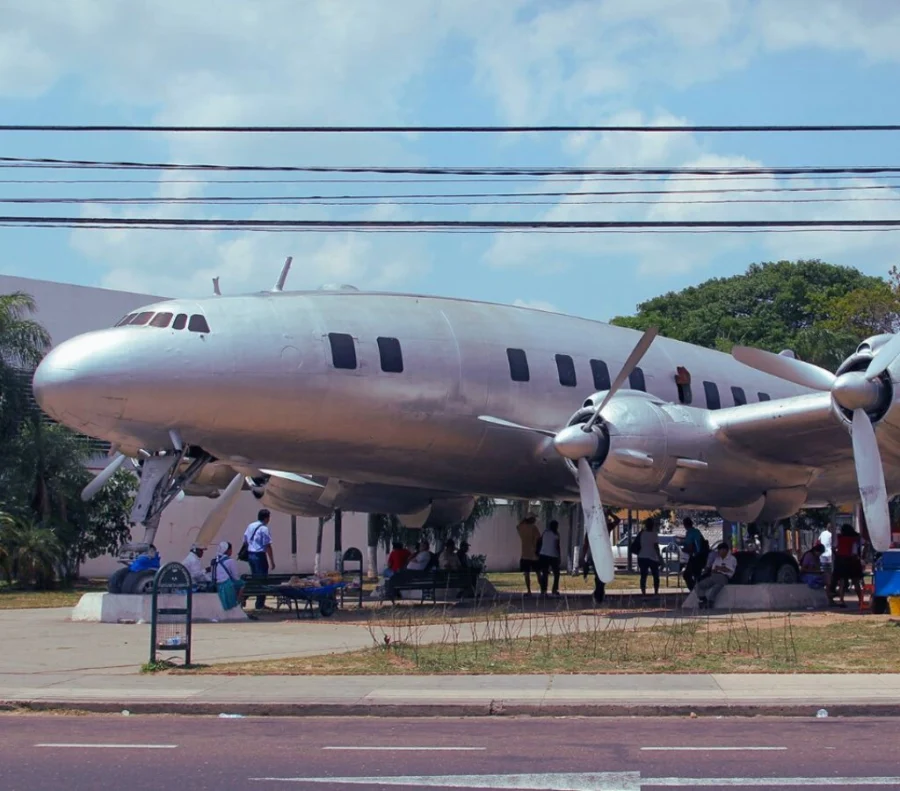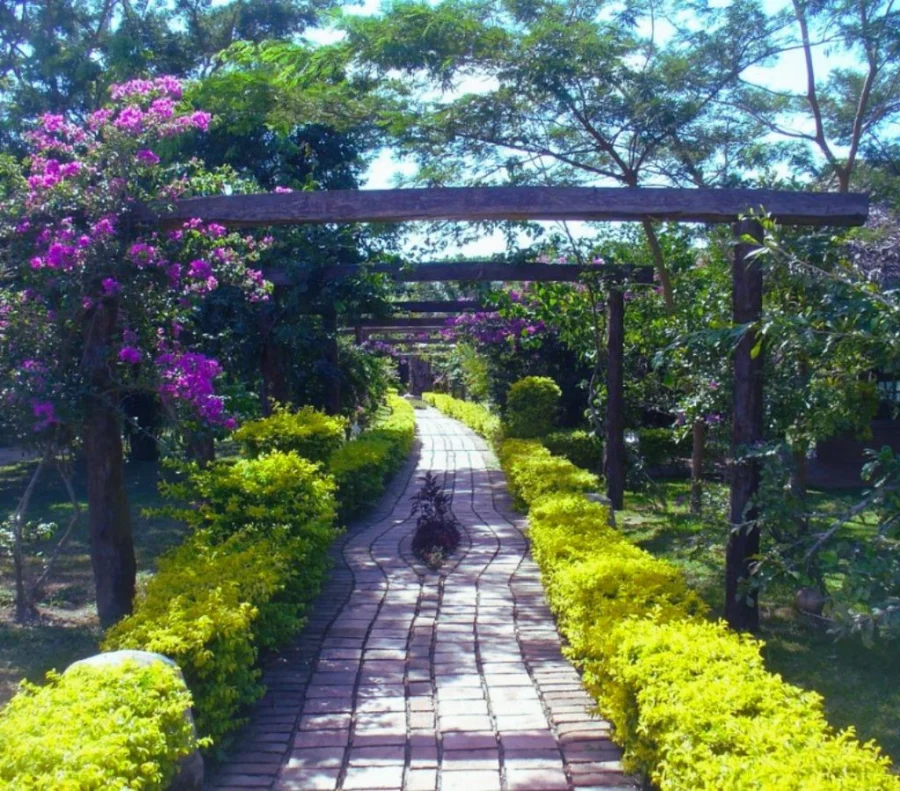 Day 2: Explore Samaipata
After a few hours of travel, we head to Samaipata, where we have the opportunity to visit the archaeological site "El Fuerte," a location with Inca archaeological remains of ceremonial-religious, social, and economic significance.
What to See and Do in Samaipata?
The town is very charming, welcoming, and tranquil. You'll notice its touristy atmosphere due to its tourist appeal. When you arrive, visit the beautiful square surrounded by trees, characteristic carvings, and especially its streets that still retain their original architecture.
Another delightful treat you can find here is the delicious fried cuñapés filled with cheese, perfect to accompany with a cup of coffee. I encourage you to explore all the streets, interact with the charismatic locals.
Visit the El Fuerte archaeological site, a destination frequented by many tourists. Along the way, you'll enjoy a beautiful view of the mountains, wildlife, and more.
This attraction is carved into a massive stone, featuring representations of pumas, jaguars, and notably, two vertical channels, suggesting a religious purpose. You'll also see a wall built by the Incas, showcasing the distinctive work of the two pre-Inca and Inca cultures.
Additionally, there are agricultural terraces and other structures evident in El Fuerte.
Where to Eat?
After visiting El Fuerte, head to La Víspera farm known for wine production, where you can also find a variety of plants. If possible, you can stay overnight and enjoy delicious local dishes.
Where to Stay?
As I mentioned, there are several options in the square, including various houses offering accommodation for an overnight stay in this town.
My Recommendations
I recommend searching for the best option.
Some places may be cheap but not to your liking, while others may be expensive and not good.
Therefore, take your time to find a good place to rest.
There are various options for lunch; I provided one of them where I liked the place and the food.
However, there are better options, so feel free to ask the locals for the best places to eat.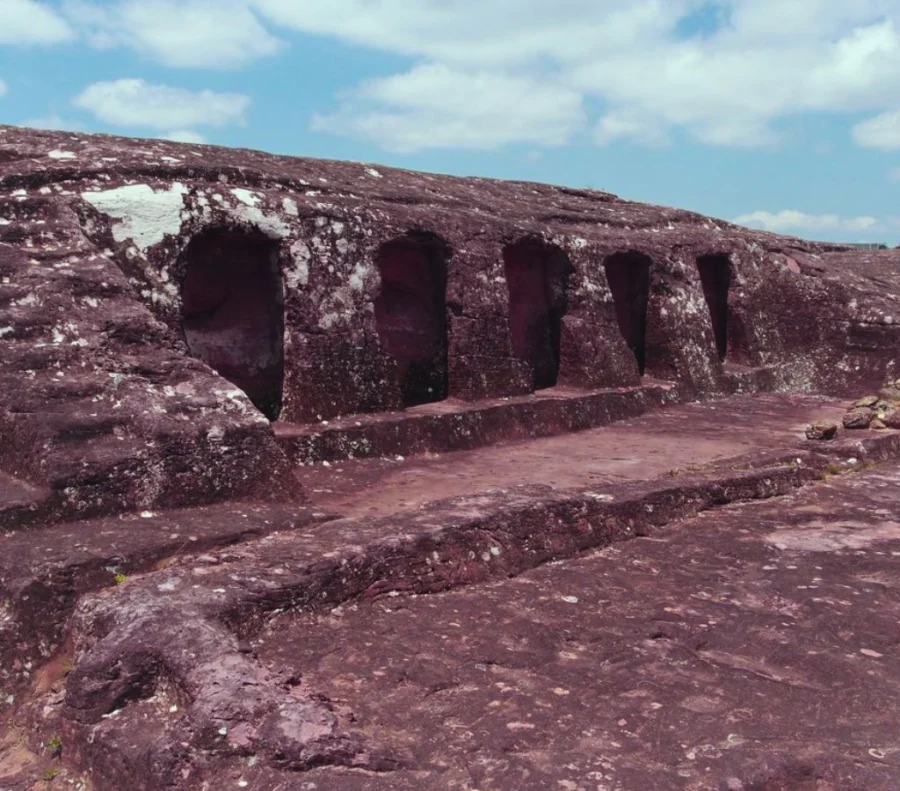 Day 3: Return to Santa Cruz
The next day, we head back to Santa Cruz, and during the journey, we can appreciate the nature that covers this beautiful area. I recommend making a stop and heading to the Cueva de Samaipata or the Cueva Centro Ecológico.
What to See and Do on the Way to Santa Cruz?
Another gift it offers is its natural waterfall known as the Cueva Centro Ecológico, where you can stroll by the waterfalls, rent horses, and pay an entrance fee of 20 bolivianos.
As mentioned before, the beauty of this place lies in its waterfalls, with varying heights. At the second waterfall, you'll notice a cave at the very back of it, perhaps why the site is called the cave. However, I assume there are more hidden caves around.
My Recommendations
Always carry sunscreen, a hat, and water for the journey.
If you plan to visit the waterfalls, remember to pay the entrance fee.
If you have a camera, bring it to capture the best moments.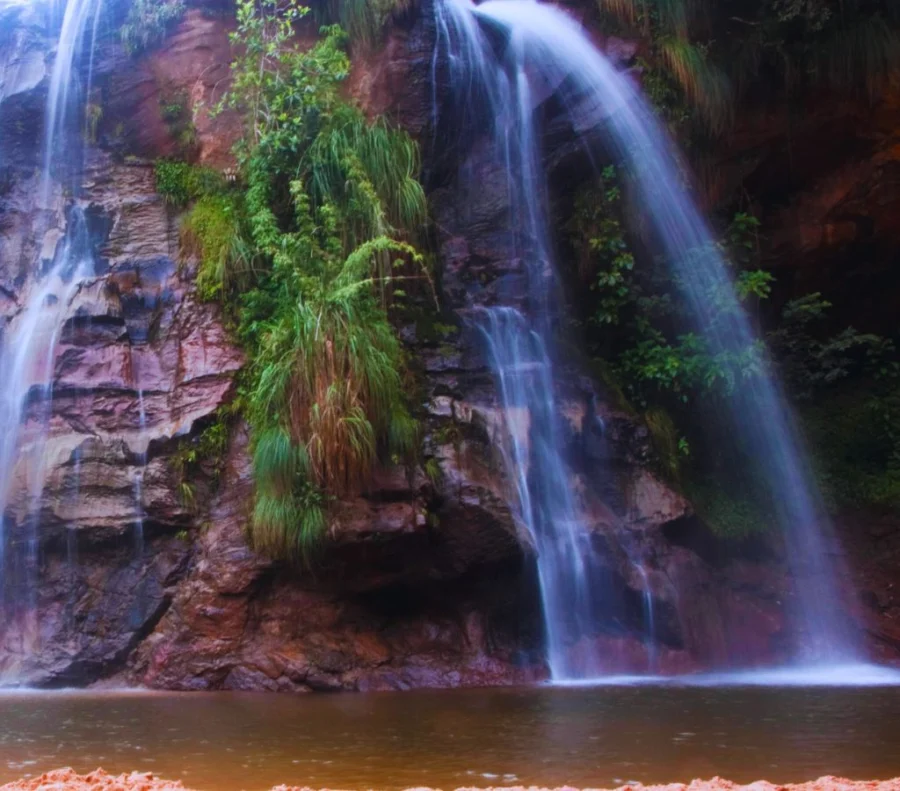 Day 4: Sucre, Bolivia
After visiting the waterfalls, we continue our journey to the city of Sucre - the constitutional capital, offering a variety of attractions and things to do.
What to See and Do in Sucre?
Plaza 25 de Mayo: Also known as the Plaza de Armas, it has a beautiful appearance, surrounded by trees, colonial houses, and other structures.
Casa de la Libertad: A museum showcasing materials illustrating the city's history, including the Act of Independence of Alto Peru, portraits of Simón Bolívar, Antonio José de Sucre, and José Ballivián.
Castillo de la Glorieta: Built in the late 17th century, this mansion surprises with its Gothic-style columns. It is said that the prince and princess resided here. The castle is a living display of a whole century, featuring unique carvings on its roof, doors, walls, and more. Definitely worth a visit.
Plaza Pedro de Anzures: This place stands out for the viewpoint built in 1979, offering a view of the entire city and its surroundings. You can see the sundial, the La Recoleta convent, and the 1630-built Peregrina fountain from the center of the square.
Parque Cretácico: A tourist attraction displaying dinosaurs that disappeared 68 million years ago, including notable sculptures like the 36-meter-long and 18-meter-high Tyrannosaurus rex, Carnotaurus, Ceratops, and other herbivorous, carnivorous, reptile, and amphibian species from the Cretaceous period.
Where to Eat?
To taste the local cuisine, visit the Central Market and try the delicious chorizo chuquisaqueño, mondongo, salteñas, chocolates from Saboada, and other specialties sold in the market. If you're unsure where to eat at night, you can come to the evening dining area until 11 pm in the same location.
My Recommendations
Plan an itinerary before visiting the attractions you want to see.
Don't forget to try the chocolates; I'm sure you'll love them.
If you don't know a place or have doubts, I recommend consulting with locals; they know more and will help clear any doubts.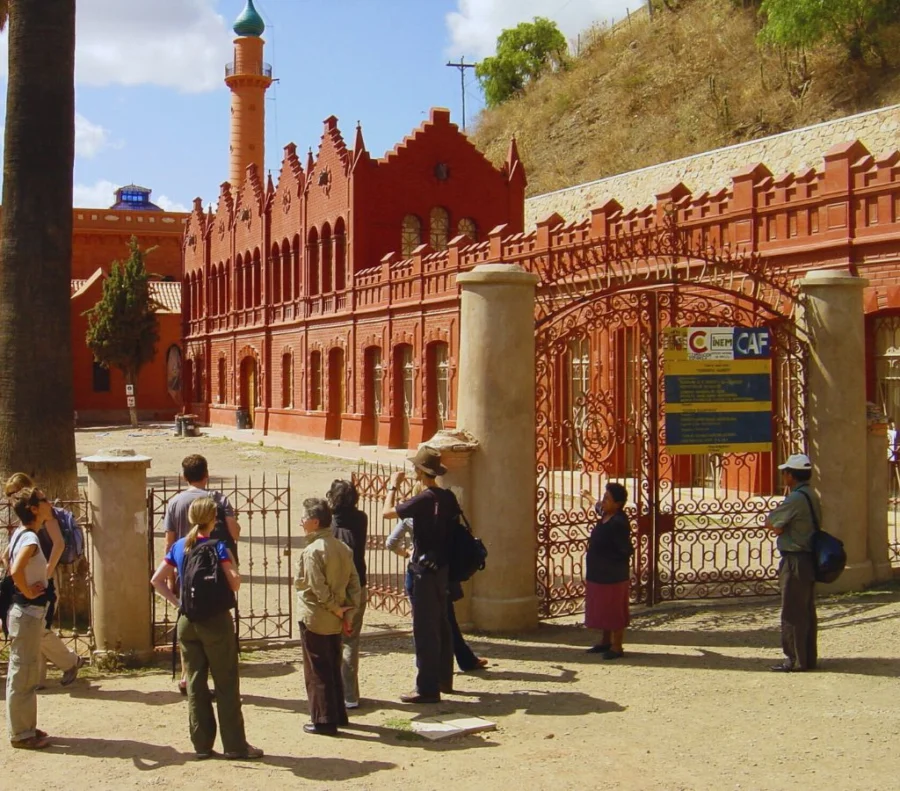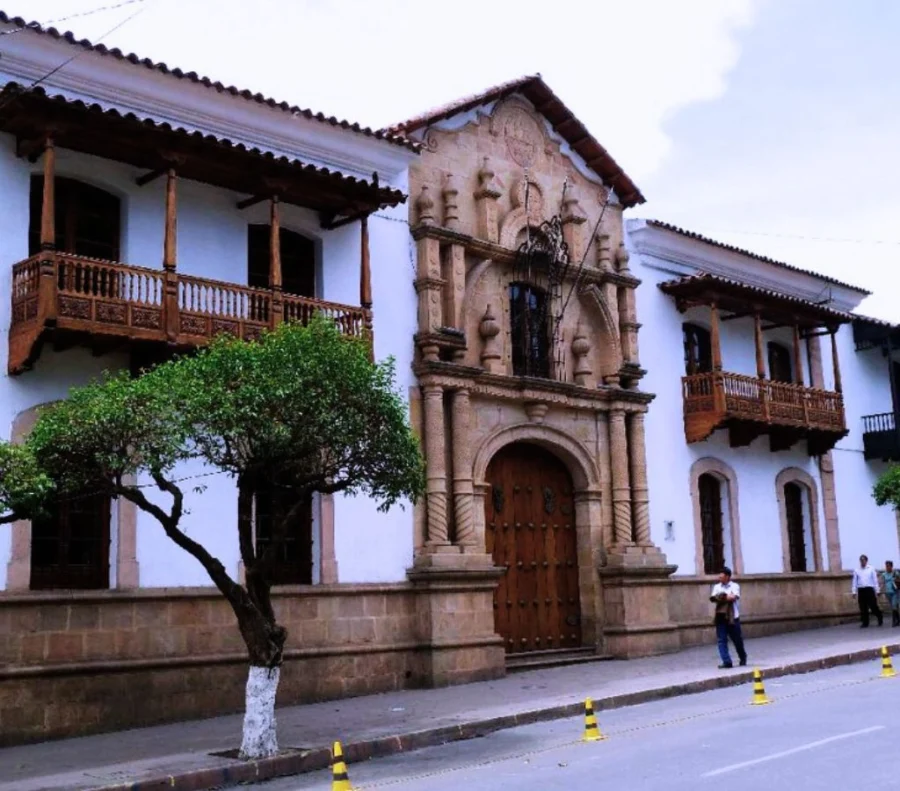 Day 5: Potosí to Uyuni
The city of Potosí has a rich history, once being the largest and wealthiest city in the world during a certain period. Explore its streets and savor its delicious food. Travel from Potosí to Uyuni.
What to See and Do in Potosí?
Visit Plaza 6 de Agosto, 10 de Noviembre, and the Cathedral of Potosí to get a glimpse of its history. Admire colonial buildings, colonial arches, and the Potosí Cathedral.
Explore the Mines of Cerro Rico, located at 4800 meters. Discovered in 1545, this mine has a history of indigenous people and African slaves dedicating their lives to extract rocks and minerals. Tourists are allowed to visit, offering a close look at the miners' lives. As a tradition, miners are said to take a sip of pure alcohol before entering the mine to obtain pure minerals.
Central Market: Another place to visit, where you can see the variety of products available and try different local dishes.
Tower of the Company of Jesus.
Where to Eat?
If you're in Potosí, you must visit some gastronomic spots like El Palacio de la Kalaphurka, where they serve a boiling dish with a volcanic stone at the base, giving it a special effect.
It costs 15 bolivianos and is located on Camargo Street, next to the General Cemetery. You can also go to the main Plaza 10 de Noviembre, where they sell the best traditional salteñas in Potosí.
My Recommendations
If you plan to stay overnight, look for better places to sleep.
Consult locals if you have any doubts; they can help or give you some hints about where to find a good place to rest or eat.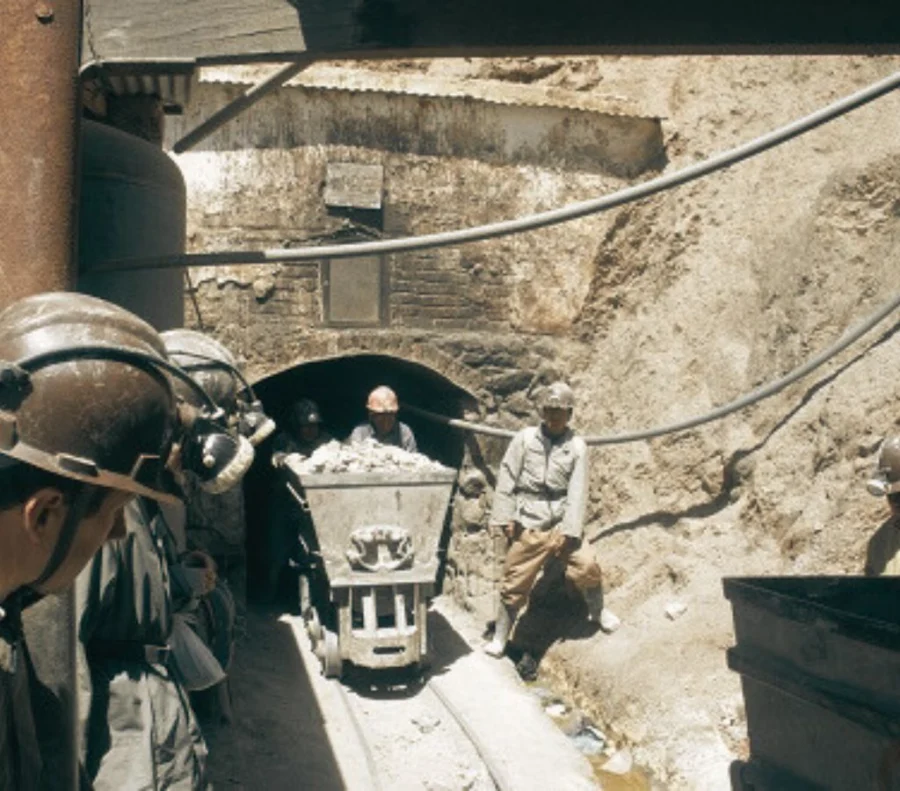 Day 6: Uyuni, Bolivia
On this day, we board 4x4 vehicles to begin our journey, visiting the Train Cemetery. Once in Uyuni, we head to our pre-booked accommodation or find one in the town. Now, I'll tell you about some things you can do in this place.
What to See and Do in Uyuni?
Train Cemetery: A must-visit place where you'll encounter ghost trains that are out of use, located at an altitude of over 3,000 meters. You can take various photos of these wagons that were once used as a means of transporting goods.
Pueblo de Culpina K: Another site to visit is this small village, where you can interact with the locals, especially the children. You can also see their lagoons and the Uyuni Salt Flat.
Pueblo de San Cristóbal: This place has many points to visit, and you can even stay at the San Cristobal Hotel, designed for a restful stay in a cold place. What will catch your eye is its restaurant, built using mineral waste. For a better view, I recommend climbing the Irucancha viewpoint. From here, you can see the excavations conducted by the San Cristóbal mining company and, on the other side, the expanse of the Uyuni Salt Flat or Tunupa.
Stone Forest: This spot will undoubtedly enchant you, as you can appreciate a variety of rocks with diverse shapes and sizes, some resembling humans or animals, sparking your imagination. Perfect for taking photos, it's an unforgettable experience you shouldn't miss.
My Recommendations
For visiting these places, it's preferable to do so by hiring a tour, as some villages only allow entry to groups coming on a tour.
I recommend planning your days and hours well.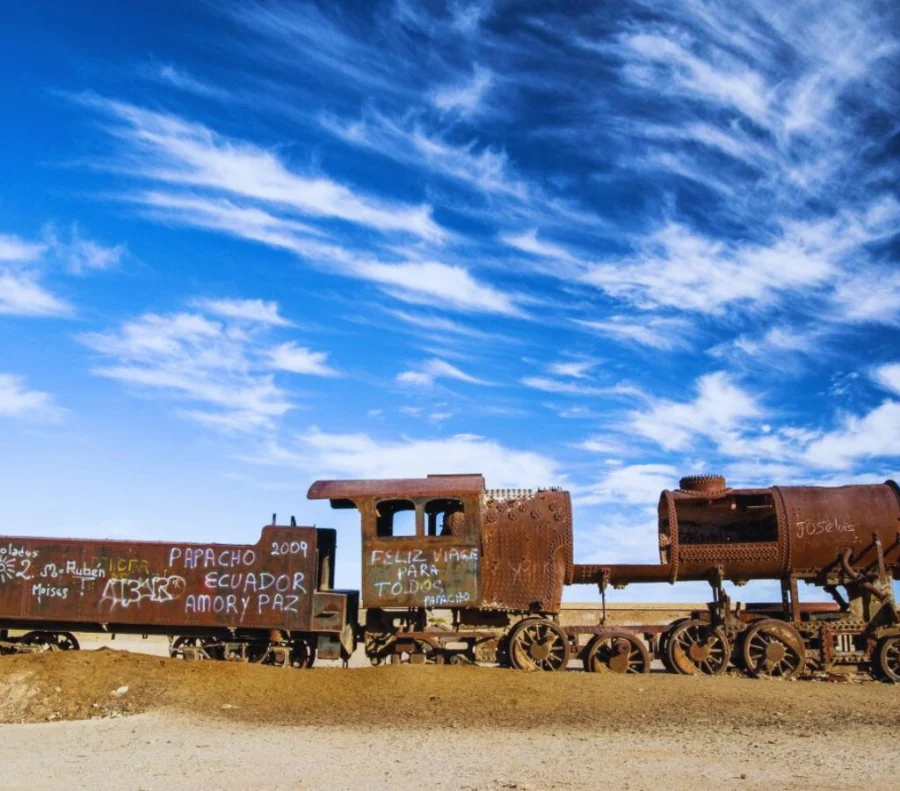 Day 7: Laguna Colorada, Bolivia
After visiting Uyuni, we head towards Villamar where we'll rest, and the next morning, we'll go to Laguna Colorada. It boasts a magnificent landscape with waters tinted in shades of red.
What to See and Do at Laguna Colorada?
Laguna Colorada is located in the Eduardo Avaroa Andean Fauna National Reserve, and the astonishing feature of this site is the reddish-brown hues of its waters, sometimes displaying other colors.
Here, you can capture incredible photos; the landscape itself is magical. You'll also encounter lagoons, flamingos, llamas a place of exceptional beauty that you shouldn't miss.
Where to Eat?
I recommend having breakfast and lunch in Villamar, as snacking options may be limited in these areas.
My Recommendations
If you plan to visit Laguna Colorada, consider going between September and November.
If you enjoy the rainy season, visit between December and April.
Bring dried or fresh fruits, plenty of water, and hats and sunscreen.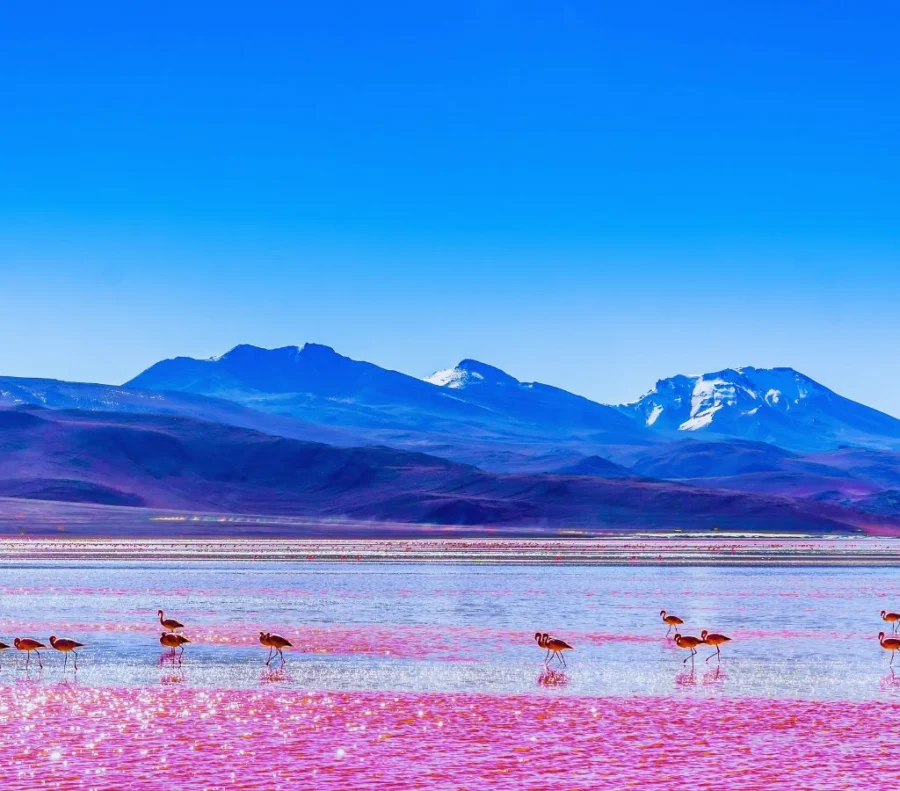 Day 8: Aguaquiza, Bolivia
After visiting Laguna Colorada, we head to the town of Aguaquiza, making stops at various sites along the way.
What to See and Do in Aguaquiza?
Siloli Desert
Crossing the Chilean border
Exploring the Ramaditas, Honda, Hedionda, and Cañapa lagoons (sanctuaries hosting three flamingo species)
Passing by the base of the Ollague Volcano, considered active, with the world's highest sulfur mines.
My Recommendations
For this route, I recommend hiring the services of an agency.
Given the long journey, the agency will take care of providing transportation, breakfast, lunch, and dinner since the places we are visiting are inhabited.
We will spend the night at the Aguaquiza refuge.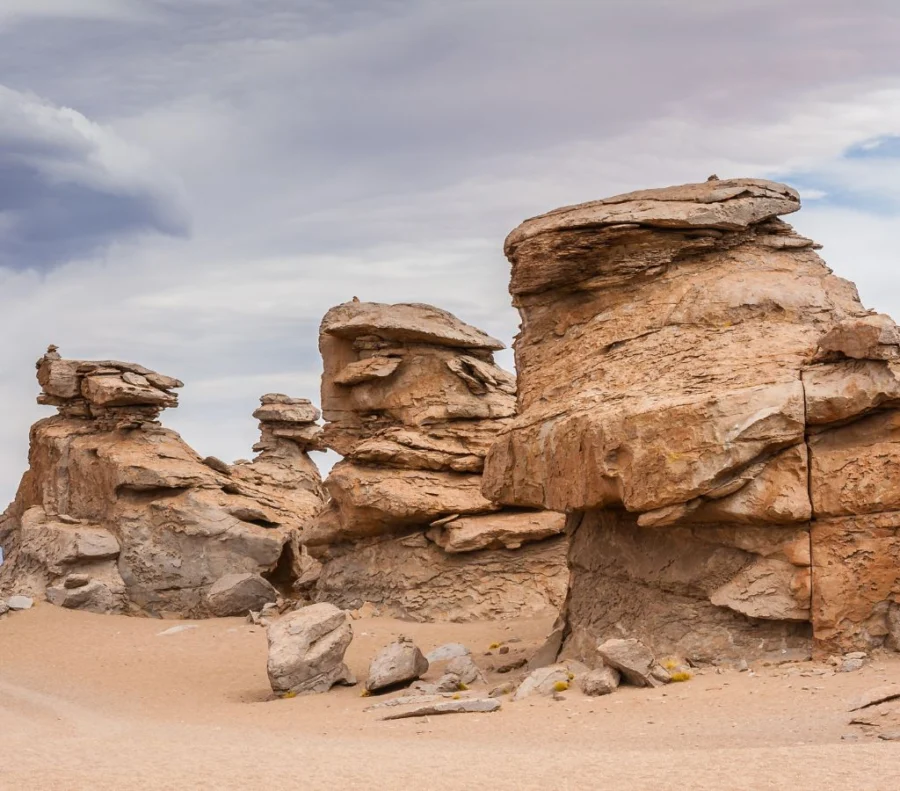 Day 9: Uyuni Salt Flat, Bolivia
Today, we enter the Salar de Uyuni, one of the world's largest salt deserts located in Bolivia. It promises one of the best experiences.
What to See and Do in Salar de Uyuni?
Once in Salar de Uyuni, you can take as many photos as you want. Visit Isla Incahuasi, where you can see stromatolites and bacteria.
Where to Eat?
As mentioned before, if you are traveling independently, consider bringing your own supplies and plenty of water since there are no towns along the way.
My Recommendations
To create fun effects, bring small toys and place them at a distance to give a realistic touch to your photos.
Day 10: Tunupa Volcano, Bolivia
It's a spectacular place, and along the way, we encounter a mysterious and incredible location. The journey to Tunupa Volcano will also be enchanting, but it requires physical endurance as the entire path is uphill until reaching the summit.
What to See and Do in Santa Cruz?
On the way, you'll see the Cave of the Mummies, which housed a series of petrified mummies, making it an important center. Heading to Tunupa Volcano, you'll witness sparse vegetation, dried algae, cacti of a certain size, and more.
My Recommendations
Bring warm clothing, medication for altitude sickness, water, snacks for the journey, and, of course, your camera.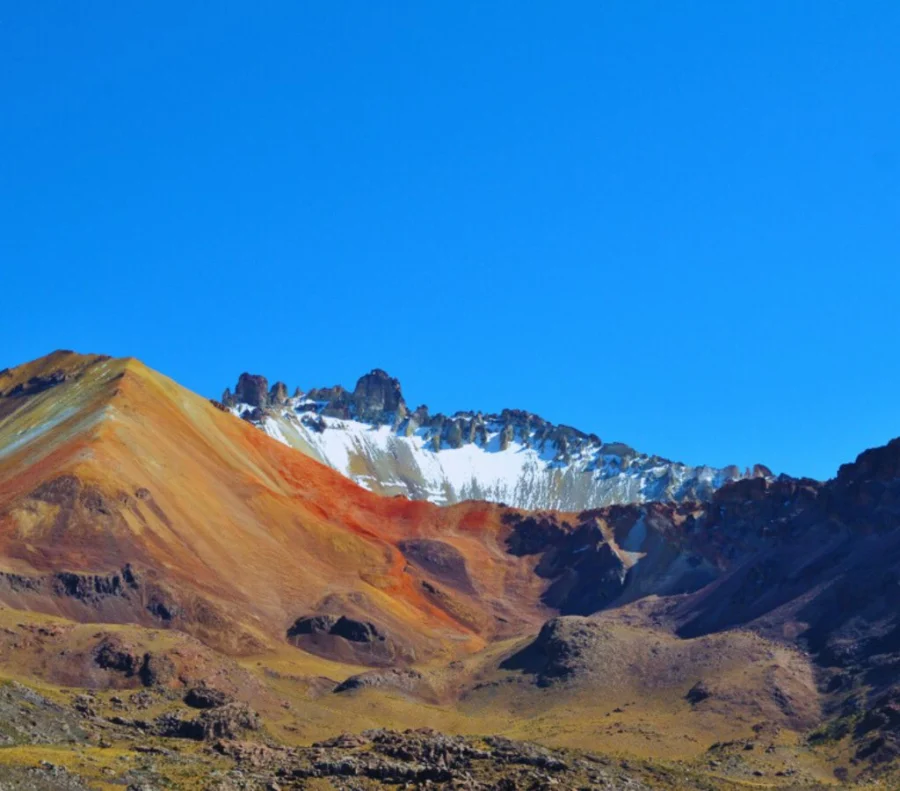 Day 11: Sabaya, Bolivia
This place will captivate you as it allows us to cross the Chilean border to Sajama. We'll see a variety of attractions that will undoubtedly surprise you.
What to See and Do in Santa Cruz?
Funerary Chullpas: The construction is impressive, ranging in different sizes from large to medium. They were supposedly made in black and beige; for example, one of them measures almost 8 meters.
Others have a red and white decoration, all situated in the middle of the desert.
They served as burial centers, as upon closer inspection, remnants of bones can still be seen.
There are over 10 chullpas, each hiding many mysteries.
My Recommendations
Bring warm clothing, sunscreen, and, if you want to venture out, consider hiring the services of an agency.
If you're traveling solo, do it with a group.
Bring snacks for the journey and plenty of water.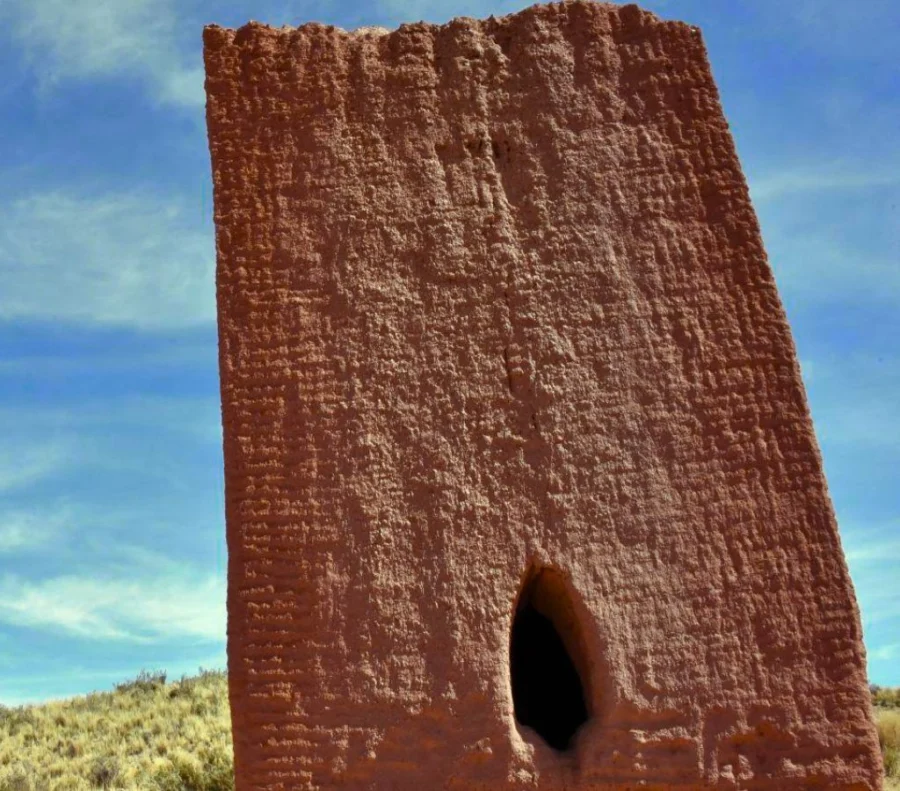 Day 12: Sajama, Bolivia
Our days so far have been long, but I carry beautiful memories with me. While some moments appealed to me more than others, I must repeat the journey because Bolivia's immense landscape hides several mysteries.
What to see and do in Sajama?
Laguna Jachcha Khasiri is a trekking route located at the base of the snowy Jathi Qullu. Along the way, we pass through different sites, including a village with few inhabitants.
Laguna Sorapata offers diverse nature, allowing us to view the geysers of the Sajama volcano and the alpacas that bring the landscape to life.
Sajama National Park: After visiting the two lagoons, we head to the Sajama hot springs, known for its water sourced from the Sajama volcano (6,542 meters).
Where to eat?
If you are traveling independently, you should bring your own supplies as some visited places are inhabited but do not offer services to tourists. If you are traveling with an agency, they will take care of providing meals.
My recommendations:
I recommend traveling with a travel agency, as they have the itinerary planned and often provide meals, eliminating the need to worry if you can't find a village.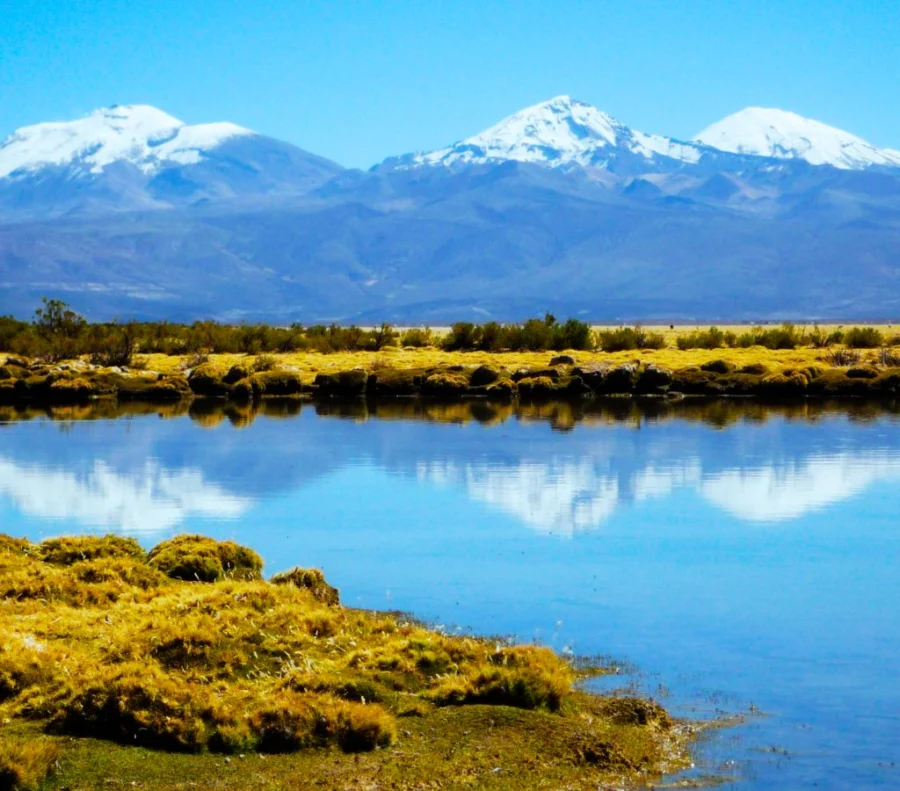 Day 13: Heading to La Paz, Bolivia
After an extensive journey, we now head to La Paz, where we can explore various tourist attractions along the way.
What to see and do in La Paz?
Colonial Church of Curahuara: This church is noteworthy for its oil mural displays depicting the Mannerist art style from the Old Testament. Its colonial architecture, made of adobe, remains intact, adorned with paintings illustrating biblical scenes and a representation of the final judgment.
Chullpas de Carangas: Another fortress behind Monterani Hill, serving as a mortuary monument with mummies in traditional clothing and belongings. Their belief in reincarnation with possessions led to this burial practice, viewing death not as an end but a transition.
My recommendations
Organize your time well before visiting these places.
Carry plenty of water and don't forget your identification documents.
Bring warm clothing, as the altitude brings strong cold, and the sun can be intense.
Bring water and snacks.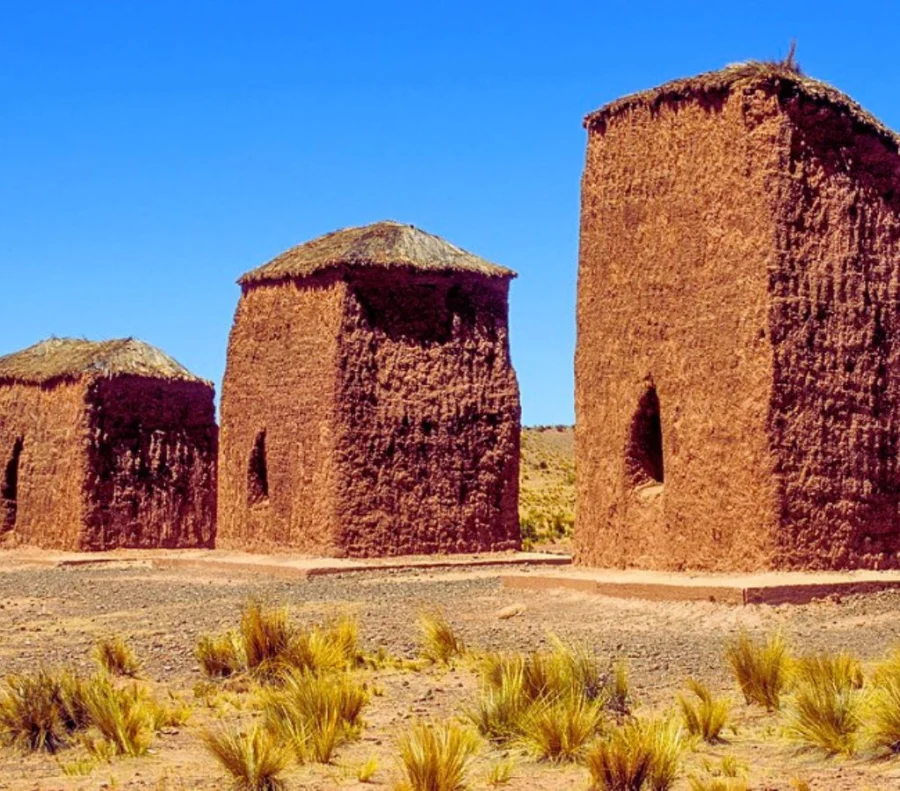 Day 14: Tiwanaku Archaeological Site, Bolivia
Today we have arrived in La Paz, Bolivia, and now we visit the Tiwanaku Archaeological Site, an essential location. Later, we head to Lake Titicaca, passing through the Copacabana mountain range.
What to see and do in the Tiwanaku Archaeological Site?
Tiwanaku Archaeological Site is a spiritual and political center, representing one of the significant cultures in Bolivia. Notable features include the Gate of the Sun (created by Wiracocha), the temple of faces, the Ponce monolith, and the Tiwanaku lithic museum. The site is extensive, so take your time exploring.
Lake Titicaca: After visiting Tiwanaku, we continue our journey toward Copacabana, passing by Lake Titicaca without exploring it extensively.
Sampia Village: After crossing the lake and the Copacabana mountain range, we head to Sampia and rest in this small village.
Where to eat?
You can have lunch in the village of Sampia and stay overnight.
My recommendations
I recommend staying longer to explore Lake Titicaca, as there are several islands to visit and engage in community tourism.
Day 15: Island of sun, Bolivia
We are now in our last days of the trip and will visit Isla del Sol. But first, we must reach Copacabana, where you'll find several agencies to take you to this attraction. Later, we head to Pilkocaina.
What to see and do on Isla del Sol?
island of sun is the highest navigable lake in the world, and you should arrive in Copacabana first before heading to this marvelous place. Here, you can see Inca constructions like Pilkokaina, the Three Waters fountain, or the Fountain of Eternal Youth. If you love sunsets, don't miss the Pallakasa viewpoint, offering a breathtaking view of the Yumani and Challa villages, becoming one of my favorite spots.
Temple of Pilkocaina: This is one of the major attractions, known as the "place where the bird rests." Historians believe it was the resting place of the Inca, and the house is made of stone.
Inca Stairs: These stairs connect to the upper part of Yumani, and you can see statues of Manco Capac and Mama Ocllo (founders of the Inca Empire) on the sides of the ascent. The area is rich in history, featuring the Sacred Rock and Ritual Table significant to the inhabitants of that time.
Where to eat?
There are various restaurants, and crowded ones usually indicate good food, with costs ranging between 50-53 bolivianos. You can check the menu options offered.
Where to stay?
If you want to stay on Isla del Sol, there are hostels and small hotels in Yumani, a touristy area, or you could go to Challampampa, a less-visited site, but the village is welcoming.
My recommendations
If visiting Isla del Sol, allocate more time to explore the constructions. In Cochabamba, you'll find several agencies offering services, making the journey more convenient.
Don't worry if you can't find a way to Isla del Sol; several operators in Cochabamba provide services.
Bring your camera, warm clothing, sunscreen, a hat, and more.
Day 16: Coroico, Bolivia
On this day, we travel to Coroico, which offers us an extreme adventure of biking, taking us to the infamous "Death Road" and more.
What to see and do in Coroico?
Death Road: We'll visit the route known by the same name. This place is considered the most dangerous road, yet one of Bolivia's major tourist attractions (approximately an 80 km cycling route).
Many cyclists practice their sport here, and so far, there have been no major accidents. The entire path showcases the jungle itself.
Where to eat?
Preferably, dine in the city of Coroico, as it might be challenging to find any type of food along the way.
My Recommendations:
Wear comfortable clothing, a hat, and sunscreen.
Stay focused when on the route; it's a spectacular yet challenging area.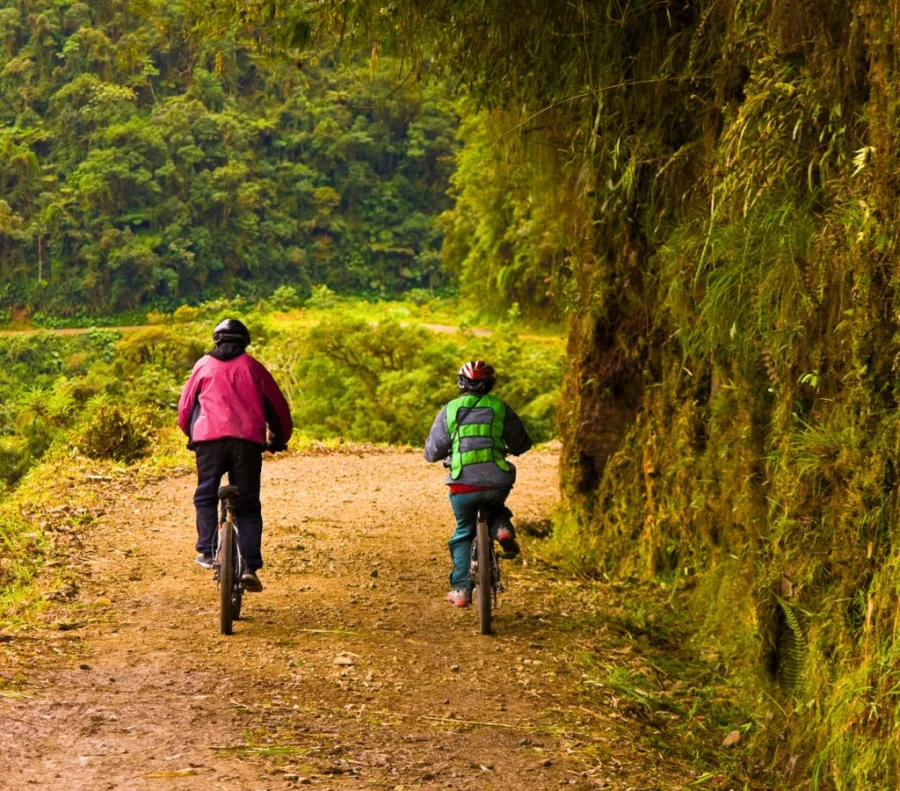 Day 17: La Paz
After our perilous adventure, it's time to decide what to do in La Paz, one of Bolivia's largest and most important cities. Take advantage of visiting some places you might have missed.
What to see and do in La Paz?
Witches' Market: Here, you'll find a variety of products such as llama fetuses, amulets, medicinal plants used for rituals, and more.
Street Sagarnaga: This colorful street, with its charming shops, is one of La Paz's most decorated areas. You'll find craft shops, restaurants, and cafes here. If you want beautiful photographs, visit Sagarnaga, Linares (Umbrella Street), and Melchor Jimenes (Witches' Market)
Where to eat?
Visit Angelo Colonial restaurant on Linares Street, a few meters from the Witches' Market. Enter through a passageway that leads you to the interior courtyard, climb the stairs, and you'll reach the restaurant.
Notice the sign on the door that says, "Here, where yesterday is today." Not trying their traditional dish is a sin, as it consists of chicken pieces, french fries, and a soft drink.
Another gastronomic destination is the popular Bolivian Cuisine restaurant, where they prepare delicious local dishes worth trying, such as vegetable escabeche, chicken pipián, beef timpu, and other dishes.
There are various places to taste Bolivian dishes; it's just a matter of searching and finding a good spot.
Where to stay?
There are several places to stay, one of them being La Posada de la Abuela Abdulia, a very cozy place with a good atmosphere and a hearty breakfast. I recommend this place; I liked it.
My Recommendations:
If you're in La Paz, enjoy each site to the fullest, as each experience is unique.
Have cash on hand to avoid difficulties when buying or consuming something you might like.
Remember that La Paz has many shops where you can buy souvenirs; take advantage while you're still in the city.
Before exploring, gather information and organize your time well to cover more sites.