Puno has many places to visit, such as Lake Titicaca, but that's not all, if you like extreme adventures, you should definitely do it.
You have many alternatives in which you can practice kayaking, diving in the waters of Lake Titicaca, biking or one of the most extreme adventures and feel the adrenaline doing parascending; but which of them you decide to do first:
Is it possible to practice Kayaking in Lake Titicaca?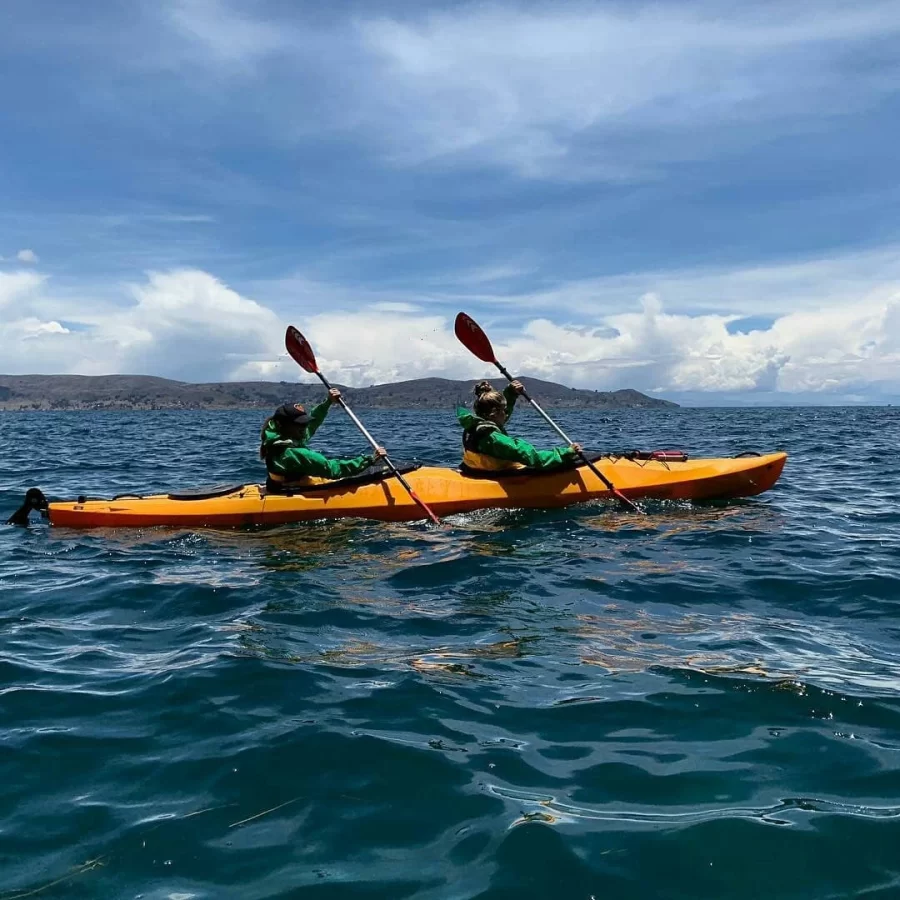 Of course you can practice kayaking, and if you are one of those people who like to live to the fullest, then you have to do this sport in the waters of Titicaca; it will be one of the best unforgettable experiences. Because the waters of the lake are calm that allow you to see and practice safely sports.
This activity does not generate any risk, because its waters are calm, at the same time you can observe all the flora and fauna of the place, while kayaking you will visit the island of Uros, where you will learn about their customs, language, lifestyle and more.
Along the way you will also visit the Esteves Island, which offers beautiful scenery. It is up to you how many days you want to practice this sport, either for one day or several days touring the main islands of Lake Titicaca.
Diving in Lake Titicaca
If you like the marine world and explore beyond, then you must visit the waters of Titicaca. Within its waters hides many secrets, because according to some historians archaeological remains from the Tiahuanaco culture were found, as well as evidence of sacrificed flames, ceramic incense burners.
That's not all, you can also see the wildlife that inhabits the place, such as boga fish and umanto, which are currently endangered.
Amantani Biking Tour
If you are a bicycle lover and you love to travel different tourist routes by bike, then you have to visit Amantaní that are used by cyclists and visit all its tourist attractions. The route will take you to different archaeological centers, beautiful landscapes, forests, livestock, agriculture and more.
Finally, you will finish visiting the Temple of Fertility of Chucuito.
Parascending
This adventure sport, then you have to practice parascending, a new modality that opened in Lake Titicaca. This adventure consists of combining the parachute with the motorboat; in which one or more people will have to be attached to a rope and will be dragged by the boat.
This allows you to ascend to the sky and have a good view of Lake Titicaca, its mountains and live pure adrenaline. If you want to continue living more adventures, then you have to plan your trip with our travel agency Tierra de los Andes, who care about giving you the best experiences and adventures.