Taquile Island or Intika is a village of farmers and the best Quechua-speaking weavers in the world, has become a favorite destination for many tourists, has many places to visit, you can do experiential tourism, visit the temples Pachatata and Pachamama, take a dip in its beaches and the most beautiful thing is that you can appreciate the majestic sunset of Lake Titicaca.
How to get to Taquile Island?
To get to Taquile Island you must take a boat from the main port of the city, the trip will take about 3 hours. The boats to this destination leave once a day from 8:00 am to 8:30 am, if you go individually you should plan your time, but if you are with a tourist agency then you can be more relaxed, as they ensure your trip.
Where is it located?
Taquile Island is about 45 kilometers from Antamani, and 38 kilometers from the city of Puno, by boat you arrive in 2 hours and a half. The island is at an altitude of 3950 meters above sea level and the highest point reaches 4050 meters above sea level.
Inhabitants of Taquile Island
The old inhabitants of Taquile lived isolated until the fifties and the community union prevailed among all the settlers, after this time they were opened to the new society and nowadays they receive tourists and teach them about their weavings, customs and all their culture.
On the island live about 2000 inhabitants, they are dedicated to weaving and craftsmanship being one of its main activities that comes from their ancestors, in the same way the social organization is also based on collective work.
Their language is not Aymara, they are Quechua speakers who still keep alive their dress and rituals.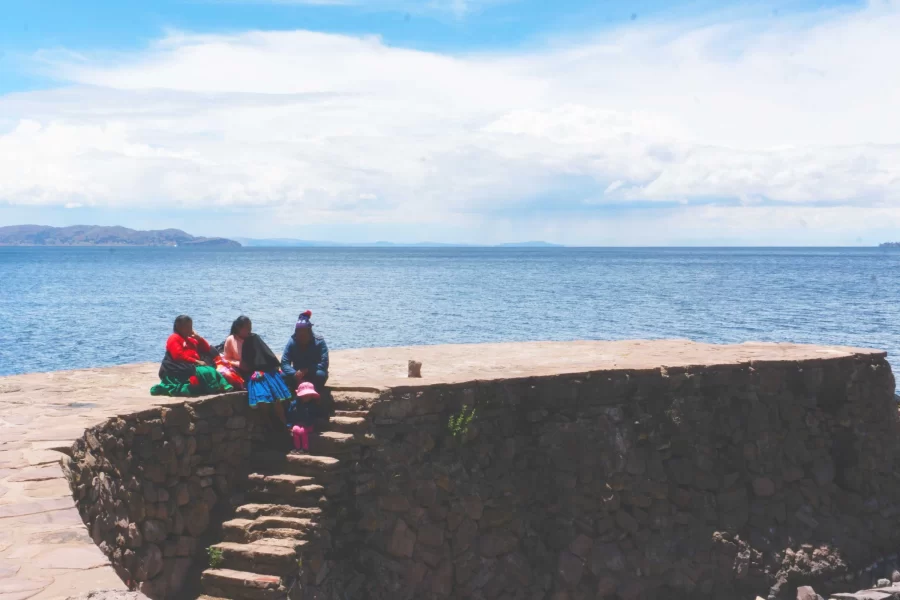 What to do in Taquile Island
In this beautiful island you have many things to do, it helps you to disconnect from technology, from the routine and allows you to do other activities that you will never forget.
Trekking: Walk around the Plaza Mayor, you can also go to the hill Mulsina Pata (the highest), Takilli Pata, Pukara Pata and Coani Pata.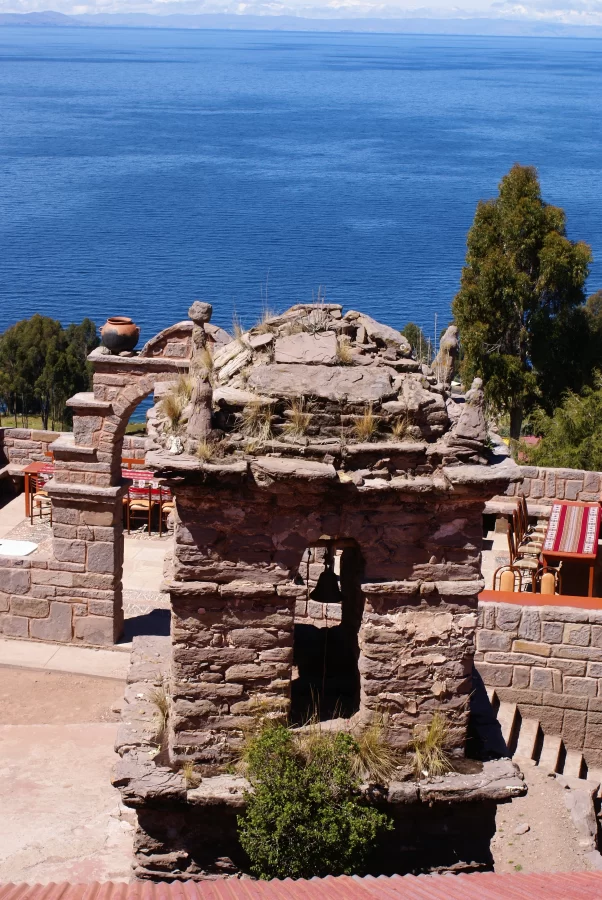 Visit its beaches: Maybe it seems strange if I tell you that you have to visit the beaches of Puno, but let me tell you that the purity of the waters of Lake Titicaca make it a beach and these places that Taquile has are perfect for a dip.
Here you will find Collata and Huayllano beaches, perfect for swimming, but be aware that its waters are freezing cold, but relaxing.
Taquile Textile Art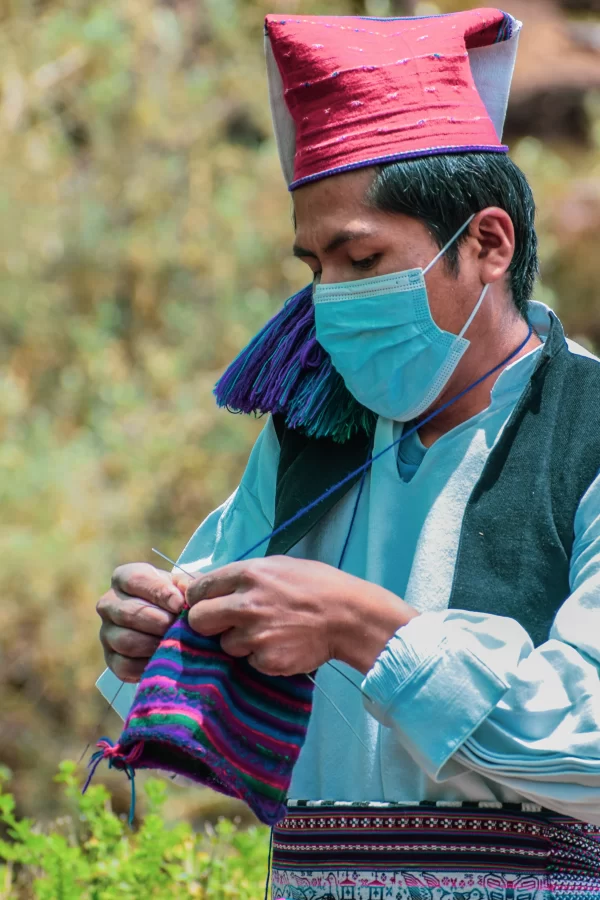 The textile art of Taquile was proclaimed as "Masterpiece of the Oral and Intangible Heritage of Humanity" by UNESCO in 2005, fabrics that make not only Puno but the whole country proud, through the textile express their culture, the ancestral legacy.
The tradition of weaving goes back to the ancient Inca, Pukara and Colla civilizations, and from there they have kept weaving alive. It is also said that they were in charge of weaving garments in the Incan times.
Among the designs that represent come from the same nature as the rivers, stars, birds, alpacas, flowers each of them represent something such as abundance, marriage, payment or tribute or weather predictions.
The textile art of Taquile is one of the most important attractions, since its magnificent textiles have an ancestral and historical legacy. In addition, there is a unique feature in that only men are responsible for weaving their typical Taquile textiles and women only participate in the spinning and dyeing of wool, then give it to the men and continue with the weaving.
This tradition has been respected for several generations, likewise the children already have the ability to weave by hand and pedal; among the fabrics that are made are vests, skirts that are also common in the other islands, but Taquile is characterized by having its own fabrics that are original and unique as:
Chulo taquileño: The hat with ears will be used only by men, with unique and very traditional designs, besides representing age and social status.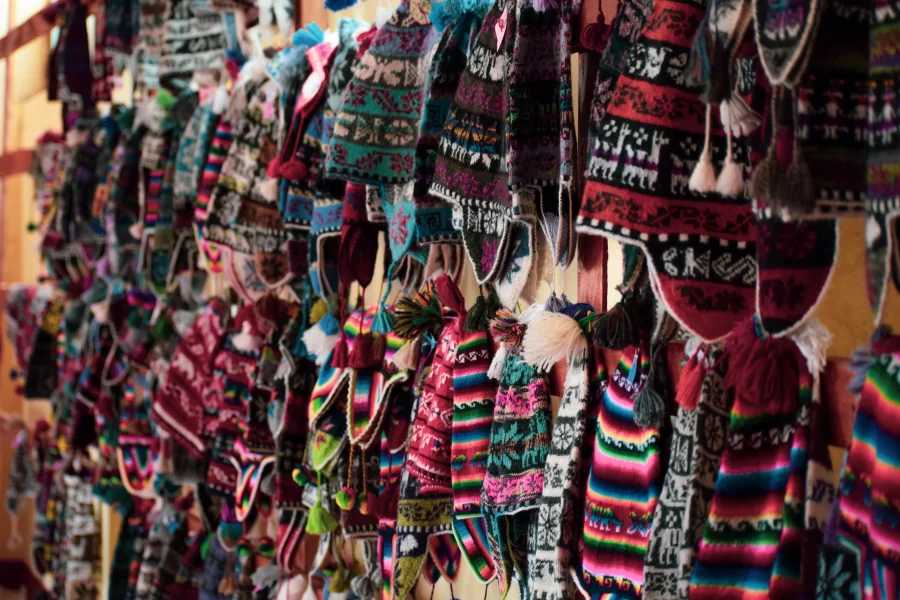 Chumpi: Also known as calendar belt and its fabrics symbolize elements of the Taquileno tradition.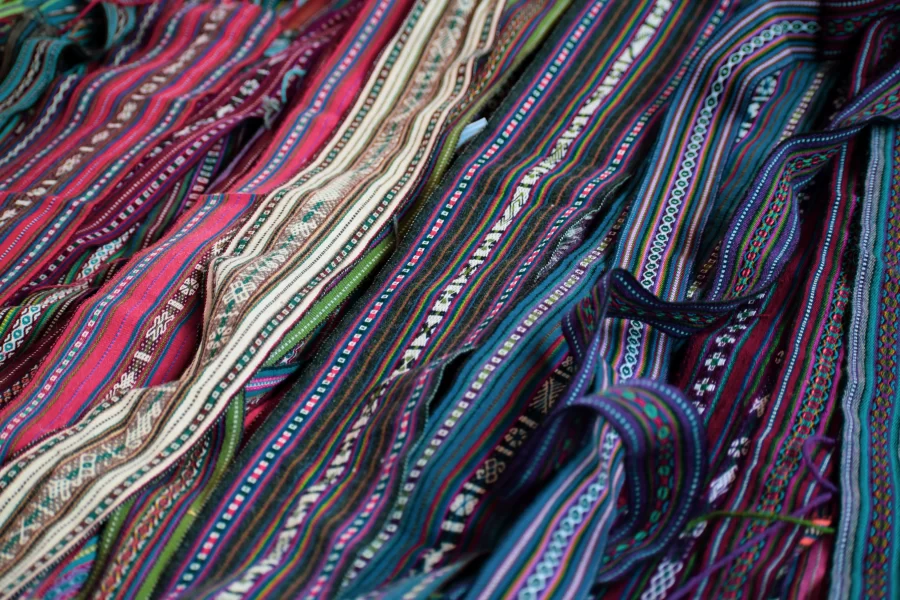 Chuku: This garment is only for women and they use it to cover part of their head, it is usually black.
Nowadays, the Taquileños welcome tourists to teach them about the types of weavings they make, the techniques they use and the meaning of each of the symbols.
Sleeping on Taquile Island
Staying overnight on Taquile Island can be one of the best experiences you will have, the locals will open the door of their homes to treat you like one of them and at the same time you will get to know their lifestyle, customs and more.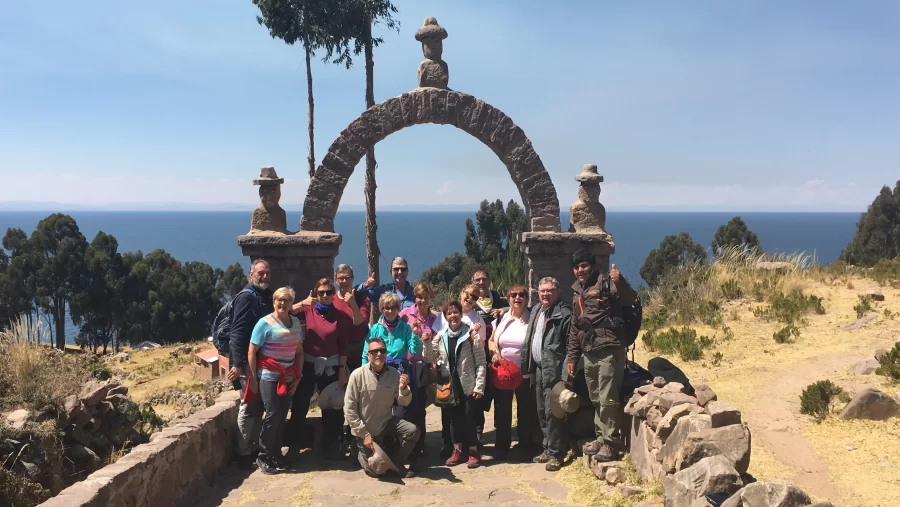 Travel Recommendations for the Taquile Island (Lake Titicaca)
You must consider that Taquile Island is at a high altitude, so the climate is cold and this is maintained throughout the year, so you should wear warm and light clothing.
If you go during the rainy season, you should bring a poncho or waterproof clothes and also trekking shoes.
Always have your entrance tickets in hand and if you are of another nationality you must carry your original and valid passport.
Cash, you will not be able to pay by credit card here.
Plenty of water and medicine for motion sickness.
And the most important thing is that you have to have time and desire to know all the attractive places of Taquile.