When you are in Arequipa, do not forget to visit the Church of San Agustin de Arequipa, this monument will remind you of the baroque style of the sixteenth century, when it was built and today is the best architectural expression of this era.
According to the residents, the church was founded on August 23, 1574, however, Viceroy Toledo suspended the construction due to lack of royal permission prohibiting the opening of the doors.
With the passage of time the church was reopened, first Lauretana Academy of Study was installed in the church, then served as the headquarters of the Bar Association and on July 15, 1827 occupied the College of American Independence and finally reopened with the National University of St. Augustine, on November 11, 1828.
In 1899 the Catholic Ladies rebuilt it, since they were in danger of losing it and turning it into a theater, then an earthquake happened which caused great disasters in its infrastructure.
Therefore, when you stop to observe it carefully you will realize that the tower and the vault are different with respect to the material of which it was initially built, because the vault is made of calamine and the rest is made of ashlar.
Where is St. Augustine's Church located?
The San Agustín Church is located between San Agustín and Sucre streets, just one block from the Plaza de Armas.
How to get there from the Plaza de Armas
What to see and do in St. Augustine's Church?
Inside the church you can see its attractive neoclassical altars, the dome and especially the specific carving that was made for the main altar and the application in gold leaf and the antero-christy is tiny with the ashlar barrel vault.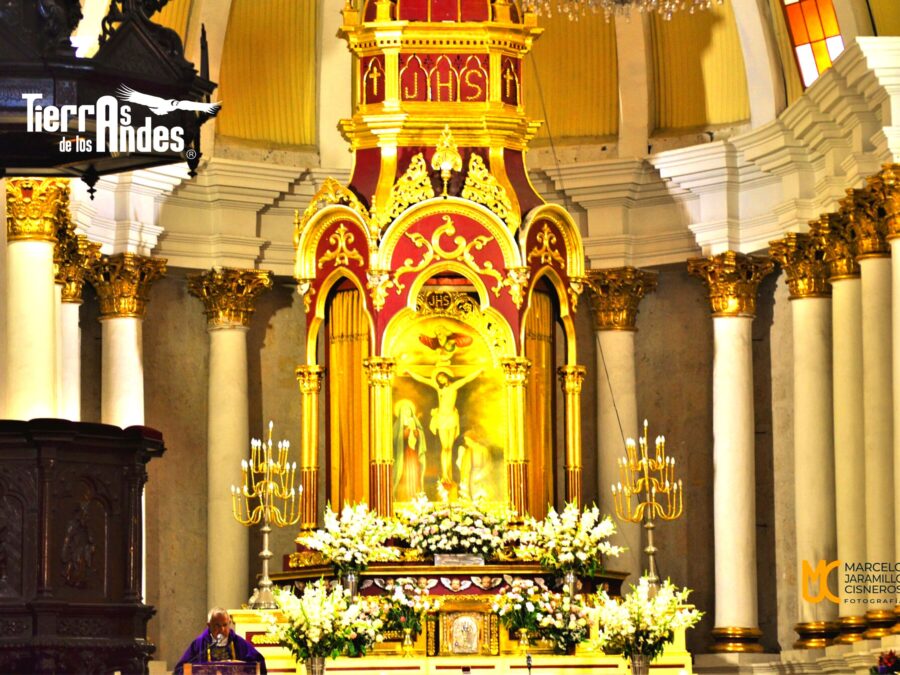 Schedules and Entry Details
To visit the Church of St. Augustine from Monday to Saturday from 8:00 am to 7:00 pm and on Sundays from 8:00 am to 7:00 pm.
Preferably if you are a devotee of the Cristo Moreno (Señor de los Milagros) you should visit it in the month of October, month where its central day is celebrated.