The Church of San Juan Bautista of Yanahuara, is very particular because its construction is made of Sillar in its entirety, this is a characteristic stone of the city of Arequipa because it is present in monuments, houses, squares and other buildings.
History of San Juan Bautista de Yanahuara
It is a church of historical value, its construction concluded in 1750, which preserves the main doorway next to the high choir arch that is worked with foliage ornamentation (ornamentation of buds and leaves), belonging to the eighteenth century.
Where is the Yanahuara Church located?
Getting to the Church of San Juan Bautista de Yanahuara is very easy because it is located next to the Main Square of the district of the same name, in the city of Arequipa.
What to see and do in the Church of San Juan Bautista of Yanahuara?
When you arrive at the Church of San Juan Bautista de Yanahuara, at first sight you will be impressed by its architecture. Here we detail you from the external inferior part, up to where it concludes:
It has a square tower.
One of the most beautiful facades of Peru with a mestizo baroque style.
The first body of the shafts are decorated with vegetal elements, rings and legends.
Above the arch of the portal there are two angels escorting and pointing to a child as if holding the mantelpiece, where the titular saint is.
On the second level of the church, in the abutments, there are niches with reliefs of St. Francis of Assisi and St. Dominic of Guzman.
In the central point of the church, occupying the place of honor, is the figure of St. John the Baptist decorated with fine reliefs.
Above the central point are the coats of arms of the Order of St. Francis and St. Dominic and in the middle the relief image of Our Lady of the Rosary.
The upper part of the church, which is next to the bell tower, ends in the center in a pinnacle with a cross and on its sides it has the figures of San Vicente Ferrer and San Antonio de Papua.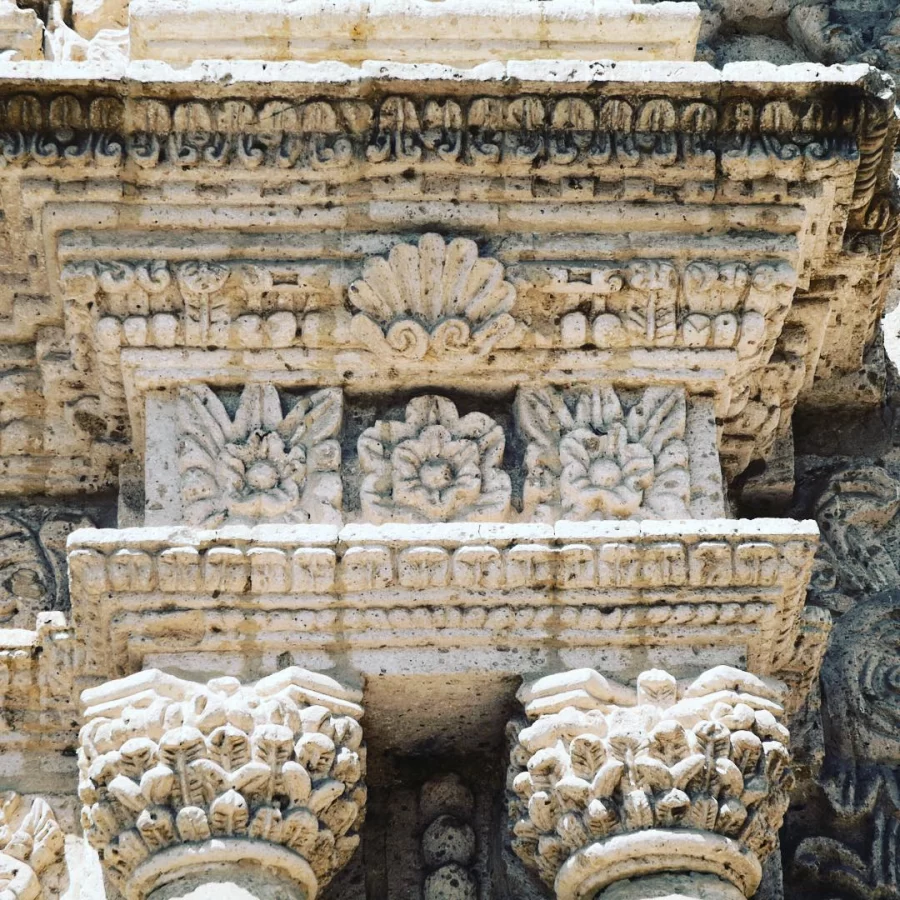 Upon entering the church you will be surprised with the presence of a mural painting of the eighteenth century, this has the representation of two scenes, the first being the moment of the baptism of Christ with two religious in a landscape full of trees and the other is a baroque altar with the figure of the Virgin of the Rosary between Santa Catalina de Siena and the famous Santa Rosa de Lima.
The best date to travel to Yanahuara and visit the church is June 24, as it is the celebration in honor of the birth of San Juan Bautista. This ceremony includes the traditional mass, a procession on behalf of the saint, serenades, dances, fireworks and other activities that make it one of the most impressive festivities of this destination.