Cusco, continues to surprise us with its incredible sites that still keep a lot of mystery, this time we will visit the Archaeological Complex of Qenqo known as an Inca shrine, another important Inca complex surrounding the city.
What is striking about Qenqo are its constructions in the form of subway labyrinths that were used for religious ceremonies and animal sacrifice, we can also see the importance of the Intihuatana, Qenqo chico, Qenqo grande, how to get to this site and some recommendations.
Where is the archaeological center of Qenqo?
Qenqo is located about 4 km from the city of Cusco (average time 20 minutes), practically a few meters from Sacsayhuaman, Tambomachay and Puca Pucara on the road to Pisac.
History of Qenqo Cusco
Regarding its name there is no exact data or records, but after the arrival of the Spanish invaders decided to name this point as Qenqo word that comes from the Quechua and means "labyrinth" by the subway galleries that were in various parts and its channels also had the zigzag shape.
It is also thought that there was a huaca at the site, but it belonged to the pre-Inca culture and when the Incas occupied this space they took it as a center of worship for their gods, among them the sun, the moon and the stars.
There are several statements about the purpose and the most accurate is that the place would have functioned as an amphitheater because of its semicircular construction, it could also be an altar, a court, in short there are many opinions about the function that this place fulfilled.
As I mentioned, there are many opinions about the function of the site, but it calls the curiosity, since there is a block of stone about 6 m high placed on a pedestal of rectangular shape, for some it has the shape of a puma or a toad.
The word Qenqo is a Quechua word that means "labyrinth", because the site has subway galleries and its water channels have the shape of a zigzag.
It is located a few meters from Sacsayhuaman, Puca Pucara and Tambomachay.
It served as a center for rituals and a place where they buried their sacred mallkis or mummies of the Incas.
Remains of ashes, probably from mummies, were found at the site, evidence that ancestors were worshipped there.
What to see and do in Qenqo
The archaeological site of Qenqo has several constructions, figures, carvings, subway galleries, among others that we will detail below.
Qenqo subway galleries
This is one of the most remarkable points, it is a subway chamber in which there is a single rock from which were carved tables, walls, floors, all of the same rock and are smooth.
Finally, it was used to make sacrifices of people and animals and even embalmed the corpses, that's not all, also found remains of ashes, so it is believed that they were made cults to ancestors.
Qenqo chico and Qenqo grande
Qenqo Grande, we will find 6 very important spaces for this sacred site:
-Amphitheater: It was used as a ceremonial temple, because it has a semicircular shape of 55 m long, in its walls there are 19 niches or windows that are like seats and served to place their very important entities, according to research tas would be part of the wall of the entire construction that was at that time.
-Carved stone: It is known this way because at the back of the large stone there is a rock formation that has an access in the form of a staircase that was carved from the same rock (an impressive work), in this site we can see a smaller hole from where two channels come out: one follows the normal slope and the other zigzag-shaped channel descends to the subway gallery where ceremonies were held.
-Astronomical observatory: We will find it at the top on a polished rock, some consider it the Intihuatana, also on the same rock there are two small cylinders and to this day continues to function. They consider it as an astronomical observatory because in it you could see the season changes, solstices, equinoxes and more, it was also a center of worship to their deities.
-Subterranean chamber: This is one of the constructions that amazes in Qenqo, because it is under a large rock, inside you can see a whole lithic work where tables, niches, walls and floor are all carved and finely made.
According to the findings, they consider that the place was used to perform ceremonies, some of which were done secretly, we will also see that a whole drainage system for the passage of water.
Qenqo chico, is located below the main complex, and the pitiful thing about this site is that there is little trace of its custom, as it was almost completely destroyed. Only remains of the high walls, the circular plant and the lithic work can be seen at the point.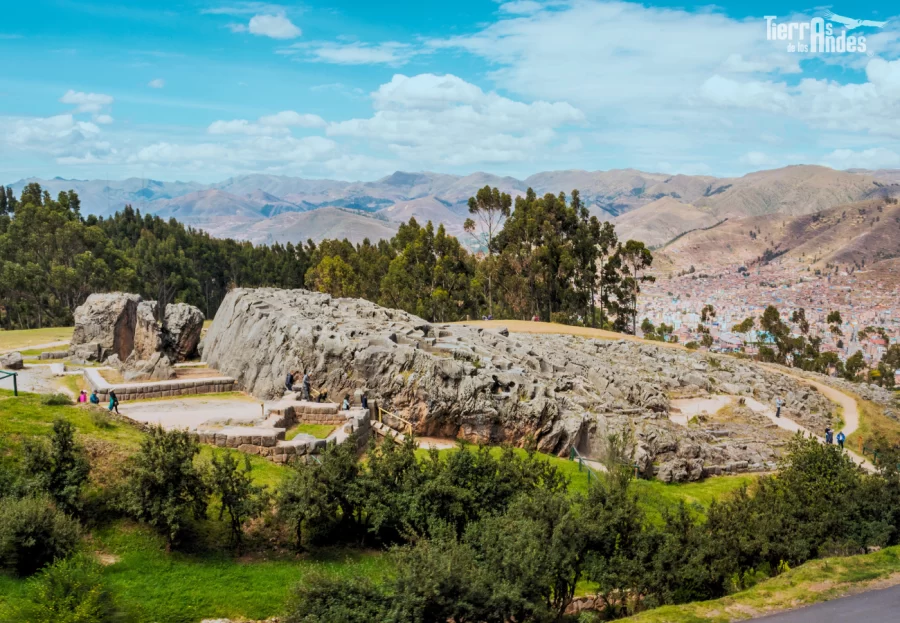 Place of chicha or blood offering in kenko
According to history, the Inca culture had this custom of offering blood of different animals to the deities and even human sacrifices were made, and all this we will also be able to see or at least it is believed that they did so in Qenqo, because at the top of the carved stone there is a finely worked hole with two channels that are divided and go in two different directions one of them is directed towards the subway gallery and there it is believed that they served the blood or chicha.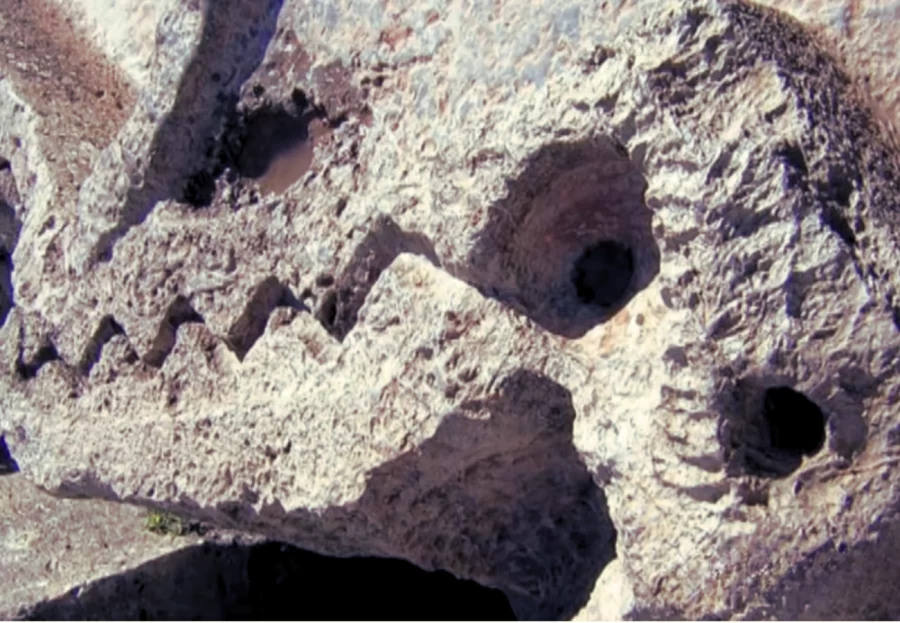 Intihuatana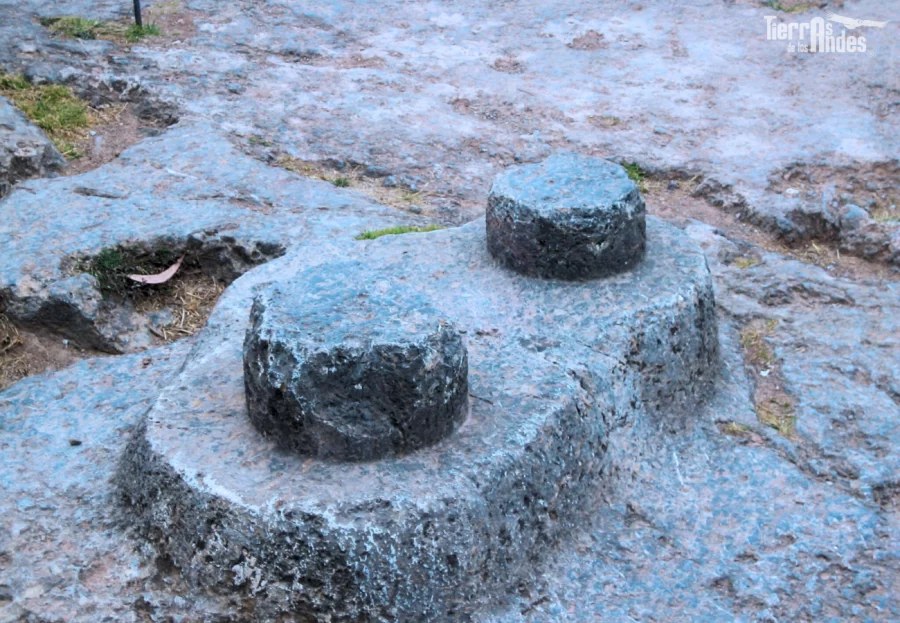 As you may have noticed, in almost all Inca constructions the Intihuana was always represented, this makes you think that it was a very relevant construction at that time because with it the position of the sun could be calculated.
It was also used to calculate the dates of sowing and harvest, and it was also considered a place to worship the sun, the moon and the stars, that is why it was called the astronomical observatory.
Visiting the monkey temple
A very curious name, but it has to do a lot with this species. The temple Kusillachayoq or temple of the monkeys is about 500 m from the archaeological complex of Qenqo, here we will find the zoomorphic figures carved in relief.
Among the figures that we will see are the monkey, the snake and a puma, perhaps I say so because with the passage of time they lost their original form, but it is still seen; however, you must have enough imagination or be with an open mind to see them.
As you walk you will see that in the same huge stones are carved figures of monkeys, but without heads because they were removed by looters of idolaters and you can only see the body and tail, the same happens with the puma or the snake that is in this temple.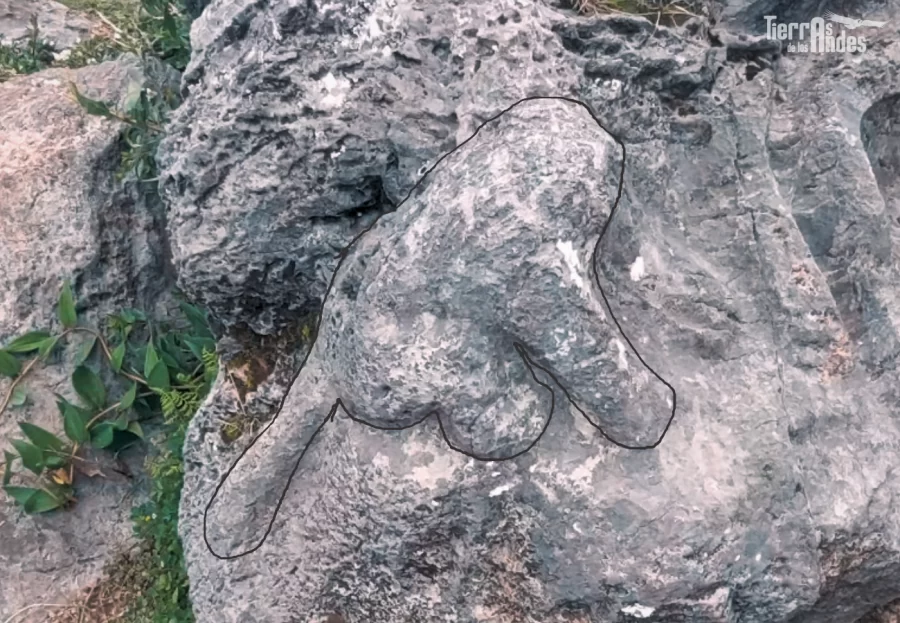 Possible sacrificial room in Qenqo
As we described at the beginning, there are no traces or texts describing the history of this mysterious place, however, researchers point out that inside the subway gallery, both animal and human sacrifices were performed, as well as embalming.
They describe it this way, because ashes were found in the place, besides this would be the only place that is in better condition compared to the other constructions and the constructions that were made in there would also point to that.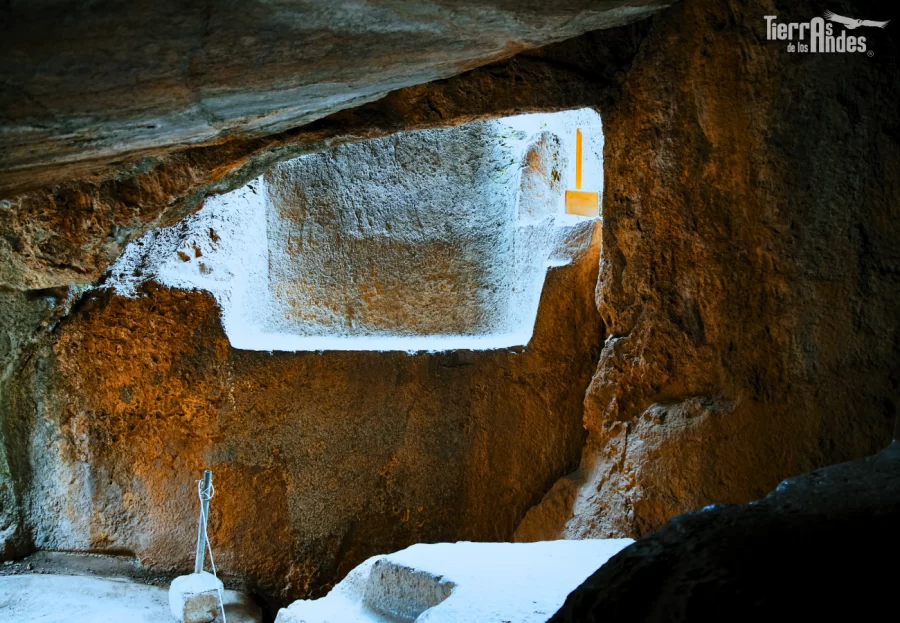 How to get from the Plaza de Armas to Qenqo of Cusco
From the Plaza de Armas of Cusco we must go to the market Rosaspata, on foot it is about 15 minutes, from this place we must take the E. T. Cristo Blanco or E. T. Señor del Huerto, these two lines will take us directly to Qenqo. T. Señor del Huerto these two lines will take us directly to Qenqo, the approximate time to get there will be about 20 minutes.
How to get from Sacsayhuaman to Qenqo
This way is closer, because, a few meters from the Fortress of Sacsayhuaman is located Qenqo, you just have to follow the road to Pisaq, it will be a matter of 10 minutes, it is difficult to get lost because it is next to the track the archaeological complex.
Other places near Qenqo
When visiting this area of Cusco, you can not only see Qenqo, before this mysterious site is the fortress of Sacsayhuaman, after Qenqo we can visit Puca Pucara, Tambomachay, is a complete tour that you must do to know the relationship they had between them.
Visit the Qenqo forest
It is in front of the same archaeological complex of Qenqo, is one of the most visited sites to take good pictures, has a view of the viewpoint of Cristo Banco and Sacsayhuaman, do not charge admission so it is mandatory that you visit these points instagrameables.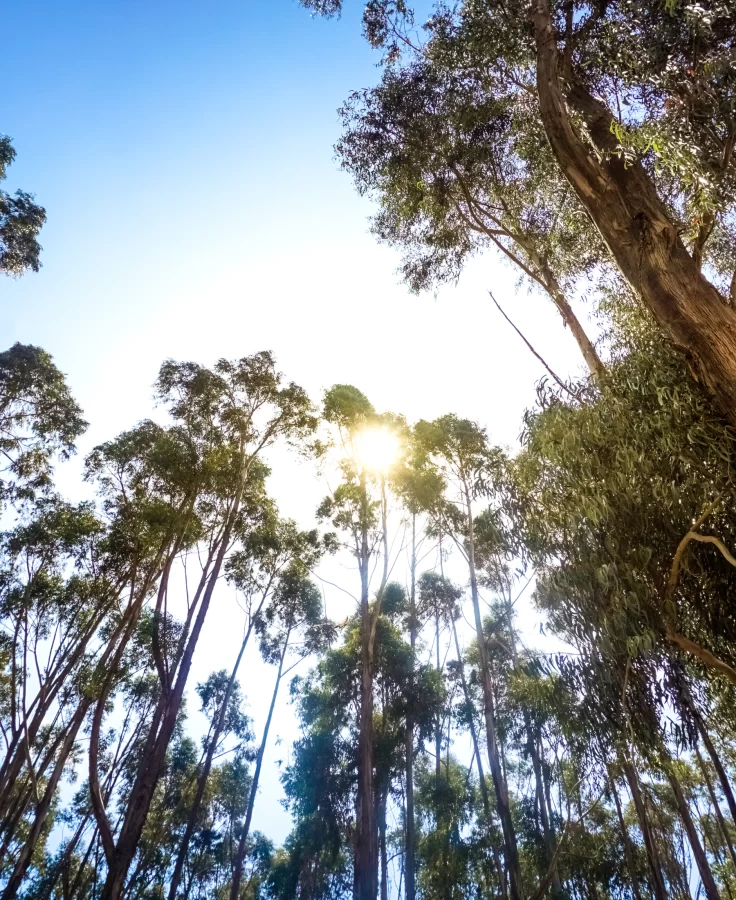 Tips for visiting Qenqo
To enter Qenqo, you must buy the Cusco Tourist Ticket BTCI, which allows you not only to enter Qenqo, but also to visit Sacsayhuaman, Tambomachay, Puca Pucara and Qoricancha,
Always carry a hat, sunscreen, jacket, rain poncho, cash.
PASSPORT OR IDENTITY CARD
The best time to visit these sites are in the less rainy months of May, June, July and August, but you can also visit from January to March, even if there is rain, the view is more beautiful, all Cusco is painted green, colorful flowers and more.
In conclusion, Qenqo was a ceremonial site where it served to worship their Inca deities, many of the buildings found in the place were destroyed by the Spanish invaders, looters of idolatry, because as we have seen many of the figures that were made were removed or destroyed so that there is no evidence of the Inca belief.
This is just one of the mysterious Inca sites that you must know if you are in Cusco, to continue learning more about the Inca constructions in this ancient city write to us and we will make your trip magical, Tierra de los Andes has specialized professionals and we will program the best tours nationwide.