The San Francisco de Asis Church of Cusco is one of the most important places in the city because it was propitious to start the evangelization and is located in a strategic area to fulfill the Christian doctrine.
It is a church that is responsible for organizing various activities and festivities throughout the year, among which you can appreciate are:
April - Devotion to St. Benedict of Palermo.
The visit of the Señor de los Temblores, during Holy Week.
May - The procession of the Virgin of Chapi.
June - Procession of San Eloy, San Antonio de Pagua.
October - Procession of the Señor de los Milagros, San Judas Tadeo and the most relevant one in honor of San Francisco de Asis.
September - Celebration of the Niña María, procession of the Virgin of Altagracia.
December - Procession of the Virgin of Guadalupe.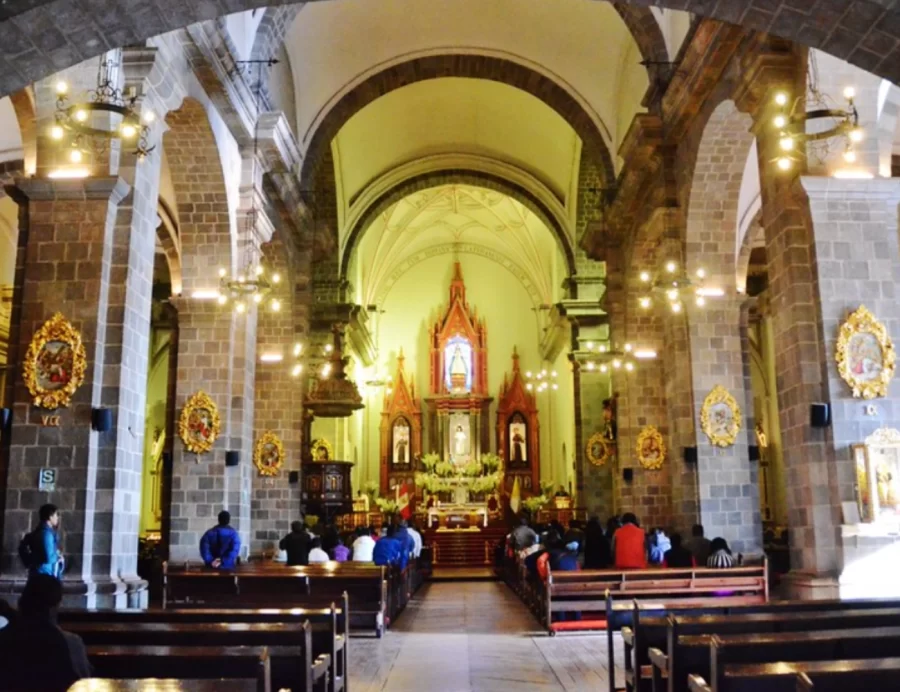 Where is the Church of St. Francis of Assisi located?
It is located in the Plaza San Francisco, very close to the Plaza de Armas in the city of Cusco.
History of the Church of St. Francis of Assisi
The history begins with the objective of the evangelization of Cusco, the Franciscan Order arrived to the city in the XVI century and according to history they were not the only ones, since the Dominicans, Mercedarian Order, Jesuits with the Augustinians also arrived.
The construction of the Church of San Francisco de Asis, next to the convent of the same name and three cloisters, which began in 1572 by order of Viceroy Francisco de Toledo. Whose church was affected by the earthquake of 1650, then it was repaired and finished in 1652.
At present, the convent has been converted into a museum so that you can enter and appreciate the different rooms. Previously, it was a house of formation where in those times wealthy people came, so they received from the rich to help the poor.
Church and Convent of St. Francis of Assisi
The cloister of Renaissance tendency that presents the Church of San Francisco de Asis is the oldest in the city of Cusco. It houses the canvas of Juan Espinoza de los Monteros that portrays the genealogy of the Franciscan family.
Inside the church, convent and museum of St. Francis of Assisi are the famous Crypts, where the corpses of people who asked to be buried in the convents to be closer to God.
The most sacred space of the church, where the religious attended eight times to pray, is the High Choir, which is recreated with images of the Franciscan saints and martyrology.
The twelve meters high and nine meters wide canvas depicting St. Francis, Franciscan popes, cardinals, queens, Poor Clare sisters and even nobles with their names and titles.
To visit the Church and Convent of San Francisco de Asis, you have to take into account that the opening hours are from Monday to Saturday from 9:00 am to 12:00 noon and from 3:00 pm to 6:00 pm.