The gastronomy of Ayaviri is made from native products, they are very healthy food that is highly recommended to consume, add to that the distinctive flavor appealing to all who visit this town puneño.
Typical dishes of Ayaviri
You will discover exquisite dishes that can be tasted with cherry punch or grated coconut, and you will want to eat them every time you travel to Ayaviri.
Kankacho
Nothing like the traditional kankacho to start this list, which in Spanish means "Asado de Cordero", is the most popular typical dish of the district of Ayaviri, belonging to the province of Melgar (Livestock Capital of Peru) in Puno.
The lamb has to be exclusively from Ayaviri, raised at 4 000 meters of altitude because they feed on the "hichu", and because of this way of raising the lamb it will have a peculiar taste.
To prepare it, it is macerated one day before, then it is mixed with black beer, chili, panca, lemons, oregano, seasonings of the place and it is ready to take it to the oven. It is served with potatoes, moraya and chili.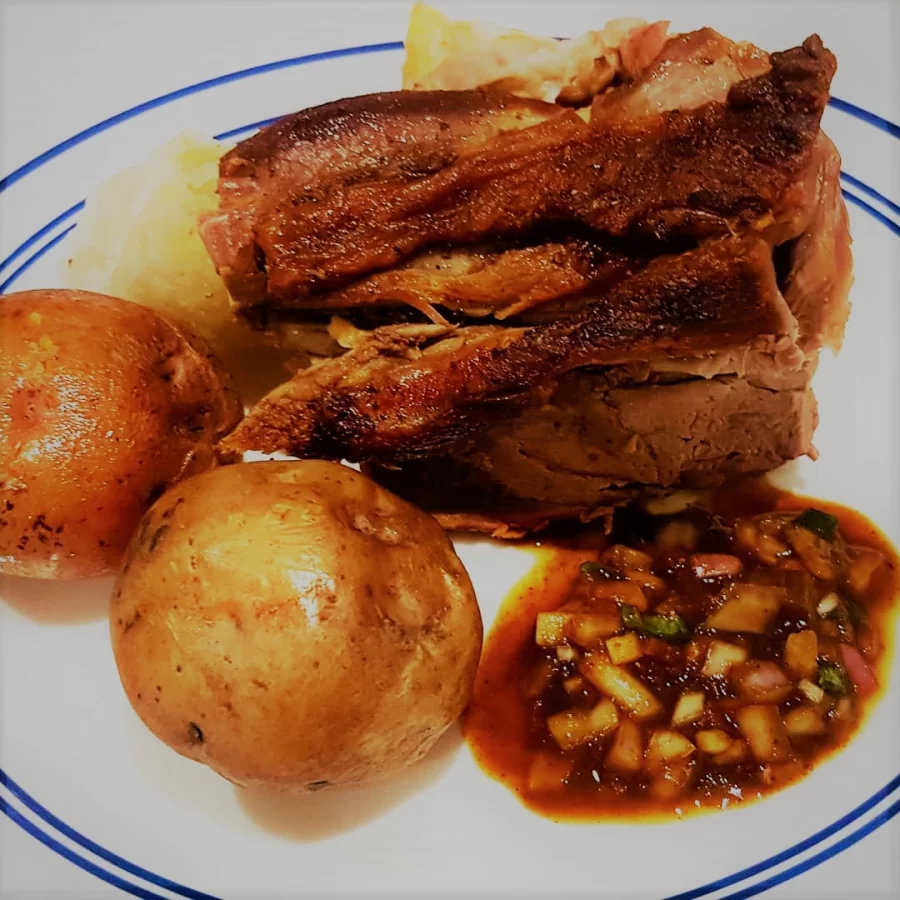 Pesque of quinoa
A dish with a great nutritional value to take as main ingredient quinoa, food consumed in pre-Hispanic times, according to ceramic remains found in this grain in the culture of Tiahuanaco, to contain high fiber, protein, minerals, fatty acids and phosphorus, so even NASA incorporated this food in the diet of astronauts.
This delicious stew can be found everywhere in Ayaviri, for its preparation you need to wash the quinoa well, it is important to know that it must be cooked without salt until the grains burst (it should be in the form of stew). Then, a few minutes after taking it out of the pot, you add cheese and at the end milk with the aromatic herbs of the place.
Chairo ayavireño
In the region of Puno is well known the food of the Chairo, that is why also in Ayaviri this soup is prepared with ingredients with a lot of nutritional contribution for the human body as wheat, beef, chuño, chalona, potato, carrot, pumpkin, branches of good grass, among others.
Where to eat in Ayaviri
To taste the typical dishes of Ayaviri, we show the following places of different prices and the most recommended by travelers for being close to the main city, you can also view the map to have other accessible points.
Kankacho el Kapricho, is a place specialized in Kankachos and is located near the stadium of Ayaviri.
Kankacho de Doña Julia, is located near the Cathedral of Ayaviri, in the center of the city, the quality of its dishes is of the most remarkable.
Central Market of Ayaviri, is another option where you can consume traditional dishes and other foods more economically, located one block from the Plaza de Armas of the city.