This Wednesday, February 08, 2023, Switzerland returns to Peru a huge Cabeza Clava (Stone Head), belonging to the Chavin Culture, about 2,5000 years old.
It is a piece that weighs about 200 kilos, discovered in 2016 by Customs agents, when an individual tried to introduce it to Switzerland, passing it off as a non-cultural good. For that reason, they sent to carry out the corresponding studies and these determined that they are part of the famous nailed heads carved in stone during the Chavín period.
The Cabeza Clava was delivered to Luis Alberto Castro Joo, Ambassador of Peru in the European country, so that it can return to its place of origin and be protected for the great value it represents.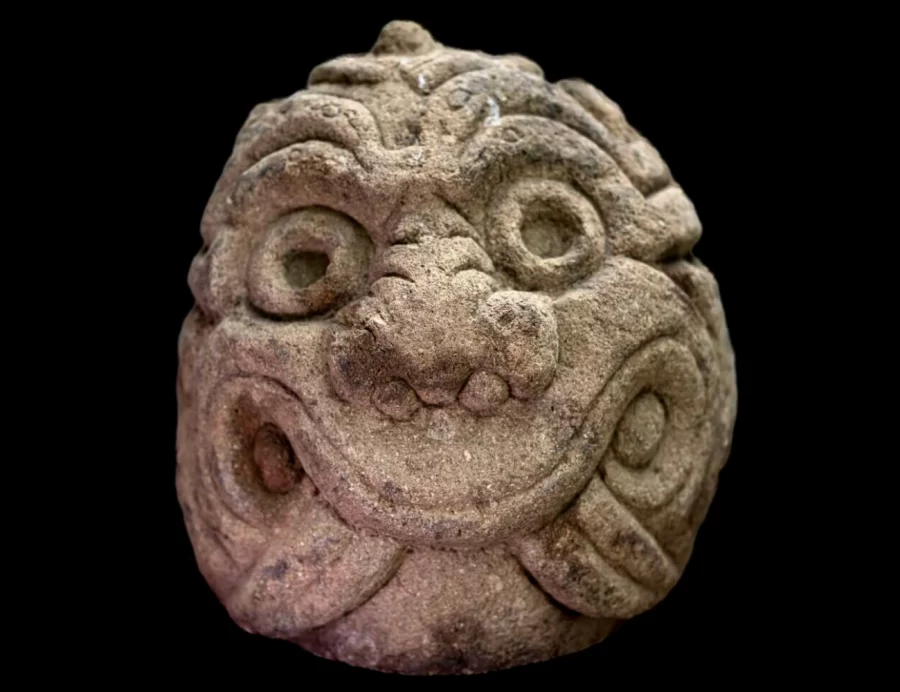 Unesco Convention and return of the Cabeza Clava
For this historic event to take place, it was important for both Switzerland and Peru to maintain ties with Unesco.
Being countries that signed the 1970 Unesco Convention that prohibits the illegal import and export of cultural heritage, they are also part of the 2016 bilateral agreement, with the aim of strengthening their cooperation in this field.
Carine Bachmann, who heads the Federal Office of Culture (OFC) of Switzerland, declared that the Cabeza Clava tried to enter as a non-cultural good to her country, such action puts Peru as a serious affected of the spoliation, destruction of archaeological sites and pre-Columbian pieces that are more threatened among the categories of cultural heritage.
Cabeza Clava-Chavín Culture
The Chavin Culture was a civilization developed from 1. 200 to 550 B.C. in southern Peru, which was about two millennia before the great Inca Empire.
It should be noted that the nail heads are sculptural monoliths that were carved to represent the mythical beings of their culture, which have features of humanized felines, birds, and reptiles.
You can discover this and more news that transcend the cultural and historical scope of Peru, in Tierra de los Andes, your unique travel agency that offers a personalized experience in every desired adventure.